Former Sunderland AFC winger player James McClean, has said that he enjoyed being booed after returning to the Stadium of Light with West Bromwich Albion last Saturday.
Using it for good
Saturday's 1-1 draw on Wearside was McClean's 100th Premier League appearance, with both sides sharing a point after goals from Nacer Chadli and Patrick van Aanholt.
The Irishman received a host of boos from the Sunderland faithful every time he touched the ball for the Baggies.
It is the common reception that the 27-year-old receives in every game, due to personal beliefs in regards to the Bloody Sunday tragedy, but McClean has said that the negativity no longer affects him.
"I'm a lot more mature as a person and as a player than I was during my time at Sunderland. It was all new to me there." McClean told the Sunderland Echo.
"I've got to be honest, I get booed everywhere I go now, but I try to turn that in the right way now, I try to use it as motivation."
He continued: "They can boo, they can chant, they can scream this and that, but at the end of the day, they can't affect what I do on the pitch.
He called it just "noise from the stands," and admitted: "At the end of the day, if they're booing me, it gives you that 'I want to prove you wrong' [attitude] automatically. That's me as a person. You can sulk, or you say, 'I'm going to show you'."
McClean concluded: "It's like someone telling you you can't do something, you want to be determined to show them that you can."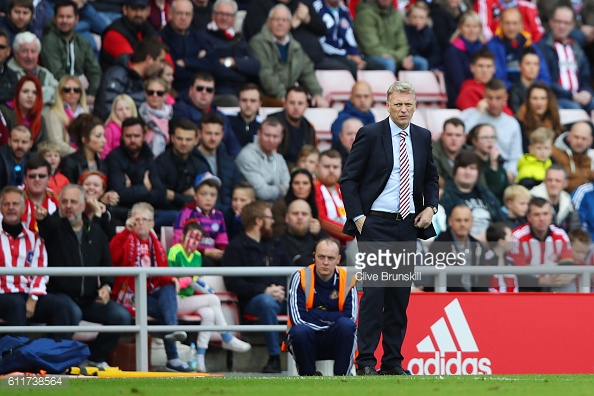 Building on it
Saturday's point against Tony Pulis' side was Sunderland's first in three matches, but the hunt for their first victory continues.
The Black Cats will hope that it will come after the international break against fellow bottom side Stoke City, and manager David Moyes believes that his side can build upon the point against the Baggies.
"A point gives us something to build on. It wasn't a point we were after, but I would have taken it at 1-0 down with 75 minutes played." Moyes told safc.com.
Moyes added: "I've got to say well done to the players for sticking at it. They kept going and never gave in to get us something out of the game."
Sunderland AFC will take on Stoke City at the Bet365 Stadium on Saturday, October 15 as they look for a first win of the season after the international break.