Ever since the entrance of Jose Mourinho at Manchester United in the summer, questions have been asked to who the Portuguese will opt to as his favoured midfield partnership. Almost two months into the season, the question may have finally been answered due to the rise in form of Ander Herrera.
But what are the reasons for the rise of the Spaniard?
Changing style of play at Old Trafford
The possible most obvious reason that people will look towards for this rise in form, is the changing of management from Louis van Gaal to Jose Mourinho, resulting in an inevitable change in the style pf play for United.
Many people believe that this change has been one resulting in a lot more fast flowing attacking football, a style of play that Herrera has clearly adapted to quickly and effectively to force his way into a place in both the United starting 11, and a first-ever national team call-up from Spain.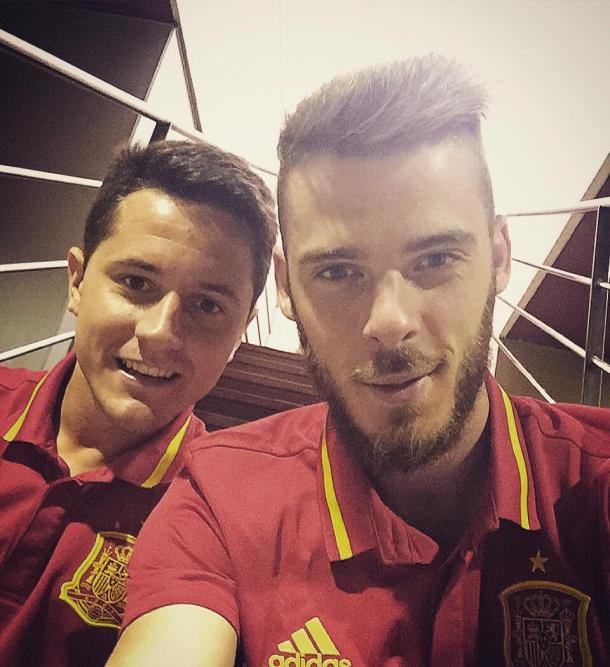 The influence of Paul Pogba
When Paul Pogba was signed for United from Juventus for a world record fee, many people would've thought that it would be a bad sign for other members of United, and their quest to continue to improving to become a United regular. This seems to have had an opposite effect for Herrera, as the signing of the Frenchman has seemed to help him kick on after a disappointing season previously.
Herrera has also spoken positively about his relationship on the pitch with his new teammate, firstly claiming that it is "going well" before going into more detail about his new teammate, "Paul is a very strong, very physical player who shoots with both feet. He can dribble, he can defend. He has it all."
A change in role
The 27-year-old has also been playing in a different role to what he has been used to for the majority of his career, possibly more suited to his style of play.
With the addition of Paul Pogba as a more attacking midfielder, it has led to Herrera having to play in a more defensive role in front of the back 4, a role that he has taken by storm. The Spaniard has also been speaking about his newly adopted role, "I can then stay back to steal the ball, to keep the position, and from there initiate attacks. I'm fine, and I'll try to provide everything that the manager asks of me." Clearly showing that he is comfortable and happy to play in this deeper role.
Herrera has also been speaking positively of Michael Carrick, and the effect he could have on helping him "I also have a great example in that position in Michael Carrick, because he has been one of the best players in the last decade, and I think I can learn a lot from him."