Manchester United defender Marcos Rojo has dismissed claims Jose Mourinho is looking to sell the full-back in January, insisting he has a good relationship with his manager.
The Argentine, speaking to ESPN Radio Argentina in his homeland, has spoken of a rapport with Mourinho, stating he still has a future at Old Trafford..
Rojo, 26, is yet to play a minute of the 2016/17 Premier League campaign thus far and has been reduced to limited outings in both the Europa League and EFL Cup.
A regular fixture in Louis Van Gaal's starting XI last term, the Argentine has been left out of domestic competition by the Portuguese since his arrival in Manchester this summer and has also bared the brunt of fan criticism thus far this season.
Mourinho 'had me in mind'
With Luke Shaw and Daley Blind - the latter himself having proven indispensible after contrary reports - holding down the left-back position, Rojo has left as an unused substitute in the league thus far.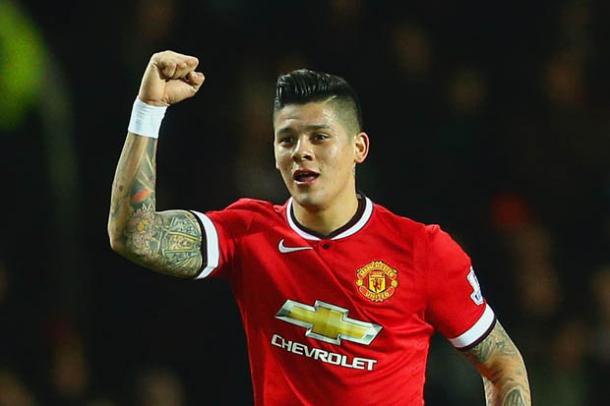 The defender however is remains optimistic. "A lot had been said about how he [Mourinho] didn't want me. But, from the first day that I arrived, he told me that he had me in mind and that he was counting on me.
Rojo determined to earn starting XI berth
Rojo also speaks of his new boss' demands, but that he respects the way he treats his players.
"He is a very good and very demanding manager." He adds, he admires the way he "thinks and how he treats his players" and that he was "pleasantly surprised" by Mourinho's attitude.
The defender is nevertheless realistic about the difficulties he faces in breaking into the starting line-up, but is driven to succeed.
"I have to keep working to earn more playing time on the field now, which is what I want."