Sunderland AFC captain John O'Shea, has said that young goalkeeper Jordan Pickford, can be top-class.
One of the best
Pickford has been coming into his own after the long-term injury to no 1 Vito Mannone, making seven appearances so far for the Black Cats.
However, he has come under fire, with a prime example beign the 1-1 draw with Southampton, where he could be blamed for the goal from Jay Rodriguez. Despite that, the Republic of Ireland international believes that if Pickford matures his game, he could be one of the best.
"Pickers has been impressive, his kicking is quality at times but sometimes he has to calm himself down because the game is going so fast," said O'Shea. "It's end to end and we just need to try and keep control of it because that kind of adds to the tension."
He continued: "If he can control that a little bit then he is going to be a top-class keeper."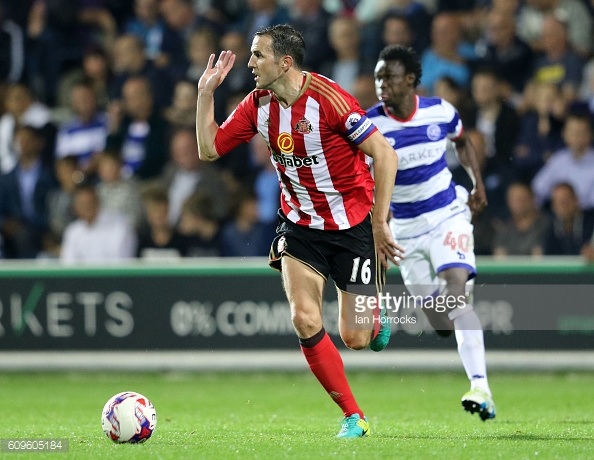 Keeping the clean sheet
Despite the performances of Pickford, the Black Cats have yet to keep a clean sheet so far in their opening seven matches of the league season.
They will go to the Bet365 Stadium looking for their first win of the season, and O'Shea has said that David Moyes' side will be looking to keep a clean sheet on their return to league action.
"If we can get that clean sheet then we are going to get chances to score so we need to keep working on that," O'Shea told safc.com. "You have to be ready and the manager decided it was my turn (to play against West Bromwich Albion last Saturday)."
O'Shea concluded: "I had to come in and impress, we were desperate for a clean sheet because that is the big thing going for us."
Sunderland AFC will take on Stoke City at the Bet365 Stadium on Saturday, October 15 with kick-off at 3pm BST.