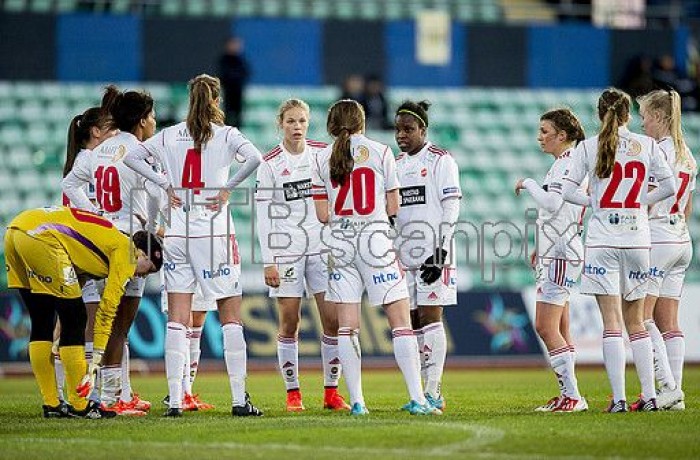 At the top of the Toppserien table, Avaldsnes continue their hunt for LSK in first place, while Stabæk and Kolbotn are still in a close battle for third place. It is also tight at the bottom of the table, where Medkila and Urædd are still only separated by one point.
Avaldsnes looking to gain ground on LSK
With LSK sitting this round out (they have played a game more), it is a good opportunity for Avaldsnes to catch up with them and minimise the distance to the league leaders. Before this round they are seven points behind, and if they want to stand a chance of knocking LSK of top spot, three points in today's game are a necessity.
They are up against Vålerenga who have not enjoyed the best of seasons. The Oslo team are third to last in the standings, but they do have a safe margin down to the two teams below them, and are not in any danger of getting dragged into the relegation battle.
Their season now is all about gaining ground on the teams right above them, and with only three points up to Arna-Bjørnar in 7th place, there is a chance to advance in the standings. Avaldsnes beat Klepp 3-0 in their last league game, while Vålerenga drew 2-2 with Sandviken.
Avaldsnes played a mid-week CL game against Lyon where they, despite losing 5-2, proved to a lot of people that they are a great team. Avaldsnes are favourites for this game, but with the game falling between two such big CL games for Avaldsnes, Vålerenga might take advantage of this. Avaldsnes have been strong away from home and have only lost and drawn once.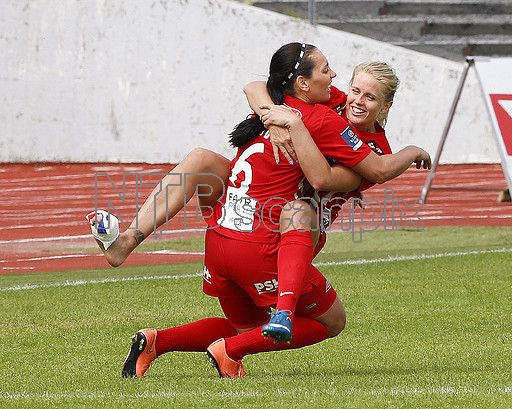 Will either Stabæk or Kolbotn crumble in their continued fight for third?
Stabæk and Kolbotn drew against each other in the last game, which means there are still two points between the two, with the advantage going to Kolbotn. In this round Kolbotn are up against Sandviken, who have what it takes to put up a tough competition. The team are sixth in the table, and took the win the last time the two teams met.
Kolbotn have a good home record, having won six of their nine home games, whereas Sandviken have only won three of their eight away games. Finnish international Juliette Kemppi have been in fine form for Kolbotn this season and has scored six goals. Four players share the topscorer honours for Sandviken, with three goals.
Stabæk, on paper, have an easier game than Kolbotn, when they visit Klepp. However, eighth-place Klepp aren't an easy opponent by any means, especially not at home, where they have five of their six wins this season. Stabæk have also dropped a number of points this season in games where many considered them huge favourites. Overall Stabæk have had a good season, getting 10 wins and only losing four times.
They have a number of scoring threats, which is best illustrated by the fact that three players, Gunnhildur Jonsdottir, Marie Dølvik Markussen and Victoria Ludvigsen have all scored five goals. Klepp as well have a number of attacking options as both Susanne Vistnes and the former Liverpool player Line Smørsgård have seven goals to their name this season, and Gry Tofte Ims having scored six goals.
Medkila and Urædd in close battle to avoid direct relegation
Urædd have had a good run of form. Not that long ago they had no points, but have now managed to grab four thanks to a draw against Stabæk, Medkila and a win against Arna-Bjørnar. They are now just one point away from Medkila who are above the line that ensures direct relegation. An 11th place finish hands that team a chance at survival against the second best team from the league below in a play-off.
Urædd lost 2-0 to Røa in their last game. In today's game they are up against Trondheims-Ørn, who are ninth having won five games, drawn four and lost nine. Just like Vålerenga they are not in danger of getting dragged into the relegation fight, but are playing towards getting a better place in the standings. They will be favourites today, but as is the case in most leagues, it is always hard to go up against a team that is fighting to avoid relegation, especially one that has shown positives sign lately.
Urædd's direct opponents in the relegation battle are Medkila, who have one point more, due to having drawn a game more. In their last game Medkila narrowly lost 2-1 to Trondheims-Ørn and today they are up against Arna-Bjørnar, who have been very up and down this season.
Arna-Bjørnar suffered a result that hurt their pride, and goal-difference, in the last round when LSK beat them 8-2. They haven't won in the last five games, but have been a lot better at home than away this season. It is a special game for Ingrid Altermark who moved from Medkila to Arna-Bjørnar in the middle of the season. She also scored Medkila's lone goal in the reverse fixture that Arna-Bjørnar won 3-1.