Sunderland goalkeeper Vito Mannone has admitted that he and his team-mates understand the frustration of the fans after the Black Cats endured a dismal August and September for yet another season.
Players 'expected something different' from the new season
The club picked up just one point from six games over the first two months of the new campaign, and although a further point was picked up last week at home to West Brom the Wearsiders still find themselves languishing in 20th place in the Premier League table.
Mannone admitted that the players "expected something different" from the new season, adding that he and his team-mates "understand the frustration of the fans sometimes."
The Italian added that his injury has made him feel closer to the fans, saying that "sitting next to them makes me one of them" and this makes it "easier to understand" why Sunderland fans have been so disappointed with the club's perennial struggles.
The 28-year-old started the first two games of the new season against Manchester City and Middlesbrough, and was on the losing side both times as Sunderland lost both games by a 2-1 scoreline.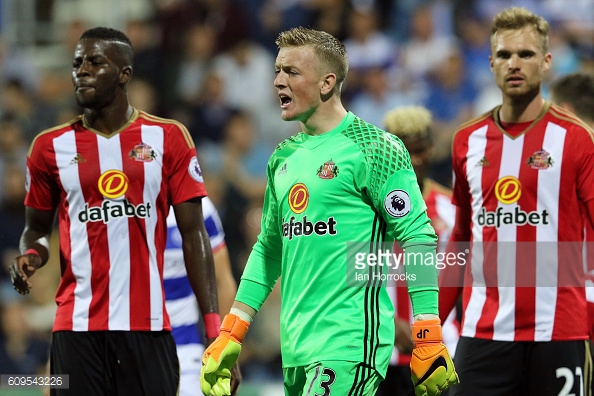 Mannone faces competition once fit
Since then Mannone has been out of action due to a fractured elbow he sustained during a training session after the Wear-Tees derby loss to Middlesbrough, meaning local academy product Jordan Pickford has been the man between the sticks since then whilst Portuguese keeper Mika was signed from Boavista to act as competition.
Whether Mannone will be able to reclaim his place in the starting 11 once he returns from injury remains to be seen with Pickford impressing in his appearances so far, despite Sunderland remaining winless in the first seven games of the 2016/17 Premier League season.
Sunderland's next game is an away trip to Stoke City on October 15, with both clubs having had a break due to the international fixtures being played this weekend.