Former Manchester United assistant manager and player, Ryan Giggs has claimed that Jesse Lingard was a 'nightmare' to train as a 10-year-old because he was at more of an advanced level to other players.
Lingard has played well in most of the games he has featured in this season for United earning him a call-up to England National Squad. He made his international debut against Malta on Saturday where he was hailed by manager Gareth Southgate as 'outstanding' after the game.
Gigg's recalls coaching Lingard when he was 10
It didn't come as a surprise to Giggs, who was working as a pundit with ITV for the game, and he recalled his first run in with Lingard in 2002 and he was taken back about how talented he was back then at such a young age.
Giggs said that Lingard "can play in a number of positions" which is so important as he will "give you energy, he'll score goals" and some important ones at that "but now at 23, he's got to kick on" and perform at a consistently high level every single game.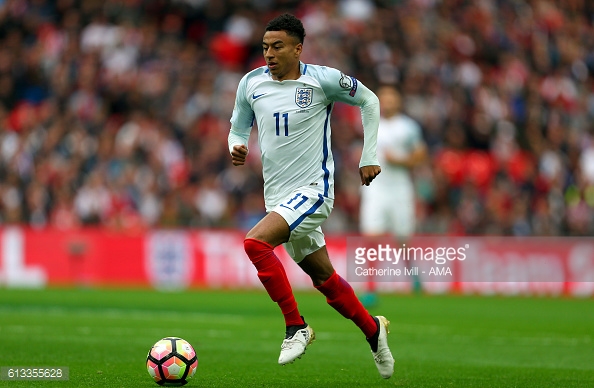 The former United player went on to say that he coached Lingard "when he was 10" and in order to complete his A license he had to coach "a number 10" and trying to coach Lingard was a "nightmare as he did everything right" which made it hard for him to give Lingard any coaching that he was required to do to make improvements to his game.
Lingard is an important player in United's system
Since returning to the first team in October last year, Lingard became a regular feature in Louis van Gaal's teams and he scored the winner in the FA Cup final against Crystal Palace and then quickly cemented himself as a first-teamer under Jose Mourinho.
Being picked consistently by different managers just goes to show how important Lingard is to United's system currently, but the only problem he has is that he can sometimes have a bad game and a number of fans get on his back such as against Manchester City in the derby, when he found himself substituted at half-time.