James Milner has added to his tag of being the 'Mr.Dependable' this season and with four penalties and four assists so far this season already, one can hardly argue when Emre Can hails him as the best penalty taker he's seen in his career so far.
The German also spoke about how Milner is just as committed in training and how every penalty he takes always ends up in the net.
Can impressed by Milner
Milner has the sort of attitude which will always impress any manager who coaches him, the man is very hardworking and always determined to help out his team when its necessary and this season, the former Manchester City midfielder has added goals and assists to his game.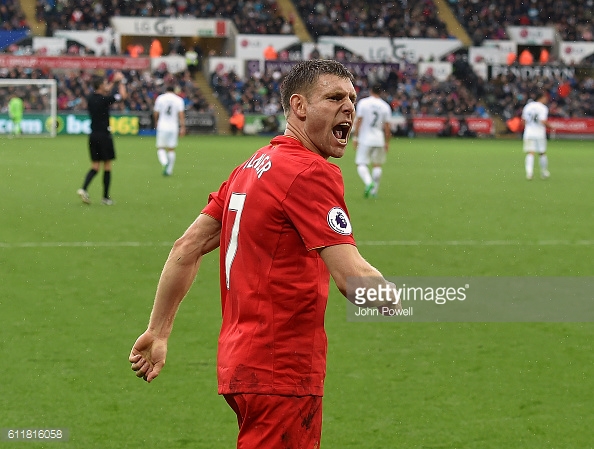 Ever since his international retirement, Milner has been putting in some very impressive performances for his club, putting away vital penalties and creating chances for his teammates as well, Klopp now plays him in the role of a full-back instead of in midfield, but Milner has done exceedingly well in his new role and Alberto Moreno will look to learn from his vice-captain before he can reclaim his position in the team.
Not easy playing left-back
James Milner has been given the 'boring' tag at times because he doesn't do much special, but the man can always be counted on to put a shift in whatever game he plays and wherever he plays, on the wings, in central midfield, at full back, James Milner always has a presence about him.
Milner's work-rate has always been highly thought of and his ability to adjust to any position is exemplary really, because "it's not easy", as Can says, to play at a high level in any position you play in, but Milner is an exception certainly.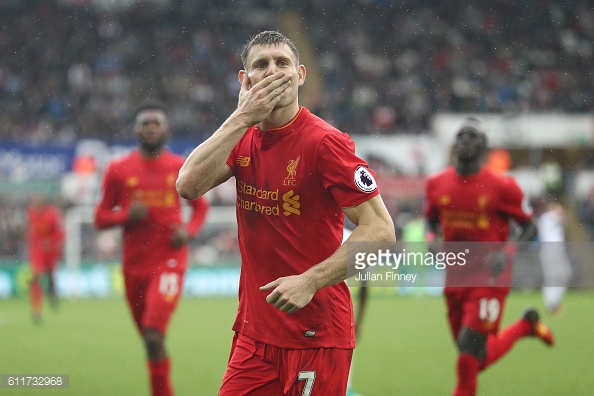 Like Milner, Liverpool are currently in a good moment and the Englishman is certainly "important" to the Reds' cause as Can says and he as well as the team have to "keep going" in the right direction.