Premier League side Chelsea FC, have announced the largest commerical deal in the club's history with their technical partnership with sports giant Nike.
A really big deal
The Blues currently have a deal with rivals Adidas, but cancelled their current deal to switch to Nike.
Their new deal will see American corporation Nike become the new kit provider from the 2017-18 season. The deal will be worth £60 million a season for the next 15 years until 2032.
Chelsea director Marina Granovskaia said: "This is an incredibly exciting and important deal for the club. Like Chelsea, Nike is known around the world for its excellence and innovation and we look forward to working together in what is sure to be a successful partnership."
He concluded: "We believe Nike will be able to support our growth into new markets as well as helping us maintain our place among the world's elite football clubs."
Trevor Edwards, President of the Nike Brand, said: "Chelsea is a world-class club with a rich tradition and passionate fans across the globe."
He concluded: "The partnership with Chelsea reinforces our leadership position in football. We are excited to help grow the club's global reach, serving players and supporters with Nike innovation and design."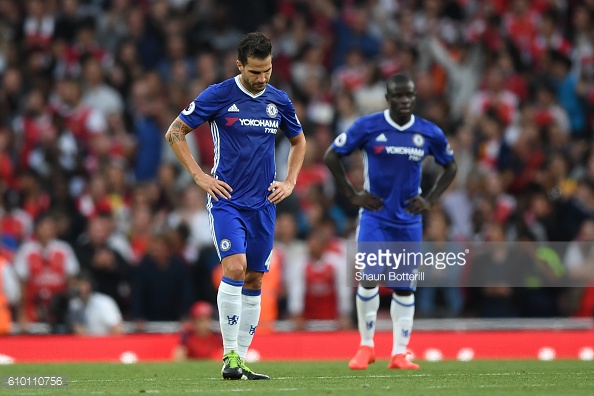 Not my type of player
One Blue that has been pondering his future at Stamford Bridge is midfielder Cesc Fabregas.
The Spaniard has played four games so far, but has reduced to the bench by Antonio Conte. He has been linked with a move to Milan, but manager Vincenzo Montella has denied any interest.
"We are looking for a player who has the characteristics of Montolivo, who can also play in a midfield two," the Rossoneri boss told Corriere della Sera.
Montella concluded: "Fabregas? He doesn't have those particular attributes."
Chelsea FC will take on Leicester City at the Stamford Bridge on Saturday, October 15 with kick-off at 12:30pm BST.