Ever since his return to Manchester United, Paul Pogba has had to carry the weight of the price tag every time he steps out onto the pitch. While we all know that the Frenchman is immensely talented and would make a huge difference to any team he plays in, it is important to play him in the position he wants to be in.
Pogba best impacts games in a more advanced position that he has been playing in so far for United, not necessarily the number 10 role, in which Juan Mata has been very good so far, Paul only requires the freedom to express himself on the pitch and not to be contained only to a box to box role.
Pobga prefers advanced role
Pogba is versatile in his abilities in a midfield role but, he has admitted that he does prefer to play a more advanced role instead of the deeper role that he has been asked to play in by his manager Jose Mourinho.
For his country, Pogba plays in the advanced role that he likes and which also affords him the freedom to express himself, which also led to him scoring the winner against Netherlands in a recent friendly.The win wasn't necessarily about him, he redeemed himself in a way and gained a boost of confidence before the important game coming up at Anfield against Liverpool.

Although Pogba admitted that he is the kind of player who would "rather go forward", he also said that he tries to "adapt" to the position his manager wants him in. "The coach gives me instructions, I try to follow them", said Pogba.
There is really little question of the Frenchman's skill on the ball and the things he can do when he is played the right way, it is only a matter of time before we see more of those long range strikes and special moments from the world record signing.
It costs Pogba to play differently
Pogba isn't one to complain, but even he understands that he cannot give his best for the team if he is played somewhere he can't produce his best and while he is a powerhouse in midfield, the midfielder is normally more inclined to attacking, giving defenders something to think about and mesmerising his opposition with tricks and skills which would normally be very difficult to pull off for someone of his size and physique.
Pobga spoke about how he has to "retrieve balls" and make "defensive efforts" by going back into his own half and tracking down the opposition's attackers. It must be frustrating for him and rightly so, as it doesn't allow him to express himself with what he's best at. Pogba explained how it "costs him" to play "differently" as his manager requests him to and compares his current role to that of Andrea Pirlo at his former club Juventus.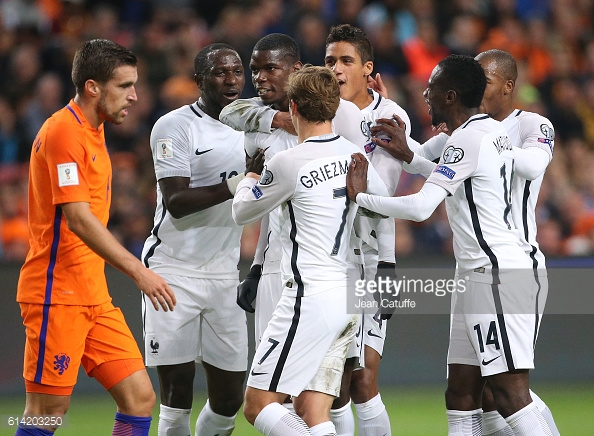 United fans will be hoping that the goal was just the boost Pogba needed before the all important Derby against Liverpool, which will certainly tell us a lot about how this United team can bounce back in a big way and doing it against their arch-rivals will definitely be a cause of joy for all Red Devils.