Former Manchester United striker Teddy Sheringham has warned Jose Mourinho that he will come under fire at the club if he fails to win titles during his spell as manager.
United haven't won the Premier League since Sir Alex Ferguson left the club in 2013 leading to many fans eager for instant success under Mourinho as soon as possible.
Sheringham backs Mourinho to succeed at United
Sheringham backs up this claim by saying that problems await the Portuguese boss if he fails to deliver silverware but added he is confident he will succeed giving time.
Speaking to reporters, Sheringham said that "it was always going to be a tough ask" in order for Mourinho to turn "things around from last season" but overall it has been a "steady start" and it is only "early days from the Premier League anyway" with only seven games being played so far.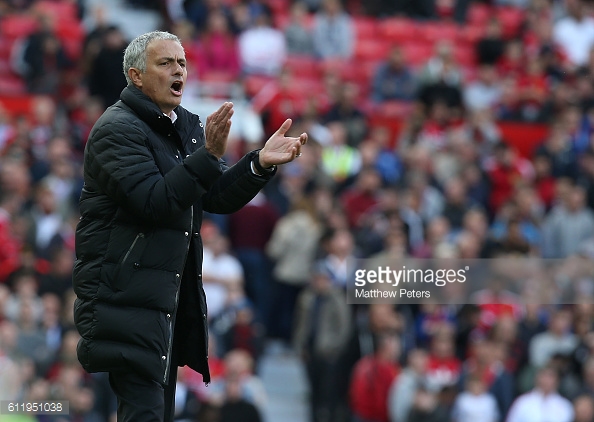 The former striker went on to say that he thinks "Mourinho's got an aura about him" that makes everyone think "he's going to succeed" and Sheringham is "sure he will" succeed at United.
Problems will arise if Mourinho doesn't deliver silverware at United, says Sheringham
Sheringham continued to say that he doesn't think "there's a realistic aim when you're working for Manchester United" and that is that you are "expected to win things" and if you don't do well enough "then there will be problems."
Sheringham added that "winning things is what you expect" when you play for Manchester United as they are the "top club in the country" that are use to winning numerous trophies over the years.
So far there has only been one rocky spell for Mourinho at United as they lost three successive games after the last international break but they came out of that and started winning again.
Therefore, Mourinho will be hoping that the same doesn't happen this time around as he will need his team to start well as they face a daunting trip first up to Anfield on Monday night to face Liverpool.