There was good and bad news for Tottenham Hotspur fans regarding the fitness of their squad, as Mauricio Pochettino offered an injury update during his pre-match press conference ahead of Saturday's gane away at West Bromwich Albion.
Harry Kane, sidelined with an ankle problem, is nearing a return whilst there has been a setback for influential midfielder Mousa Dembele.
Kane expected in training next week
Starting with the good news, Pochettino announced that he expects to have Kane back in first team training sometime next week, possibly putting him in line for a return against AFC Bournemouth a week on Saturday, or away at Liverpool in the League Cup a few days later, with the next league game against Leicester City another possibility.
Kane suffered ankle ligament damage after scoring the winning goal against Sunderland last month, and initial fears were that he could miss up to two months of action.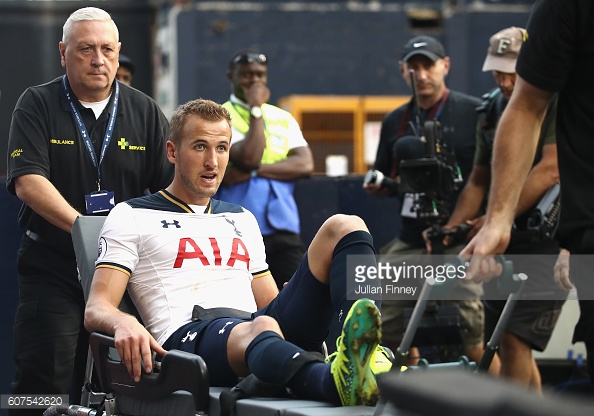 However, the frontman has made a quicker recovery than expected, and could only have missed six games by the time he returns, rather than the 10-12 many expected.
"He's very positive, he's doing well," said Pochettino, adding "we're happy in the way he is recovering from his injury."
Dembele suffers new foot issue
The update on Dembele, however, is not so good. Having missed the first four games of the season, through suspension, Dembele then picked up a hamstring injury in the same game that Kane was stretchered off injured.
Pochettino revealed that Dembele's hamstring had recovered, but then things took a turn for the worse - "It was good but he got a knock in his foot, an old problem, and now he's recovering from that."
Dembele missed five weeks at the start of last season with a problem in the same foot, leaving Pochettino and co worried that a recurrence of the problem could leave him sidelined for another extended period.