Following the departure of Stephen Clemence to Aston Villa, Tigers' manager Mike Phelan is on the search for a new assistant and he could be in line to promote an unlikely source.
Dawson to support Walsh, Pennock and Phelan
Captain Michael Dawson has endured a long injury lay-off after damaging knee ligaments during pre-season and has not featured for Hull City on their return to the Premier League. However, positive news is on the horizon as the defender continued his recovery with an outing for the Under-21s on Friday evening.
Dawson has been a big miss for the Yorkshire club, particularly his valuable leadership skills. Yet those assets could be called into action on Saturday as Mike Phelan has invited him to join the coaching staff in the dugout at Bournemouth. Since Clemence followed Steve Bruce to Villa Park, Phelan has been left without a number two after taking the manager's job on a permanent basis. Academy coach Tony Pennock will officially assist Phelan at the Vitality Stadium, along with goalkeeping coach Gary Walsh, though Dawson will lend his expertise in a crucial game at the lower end of the table.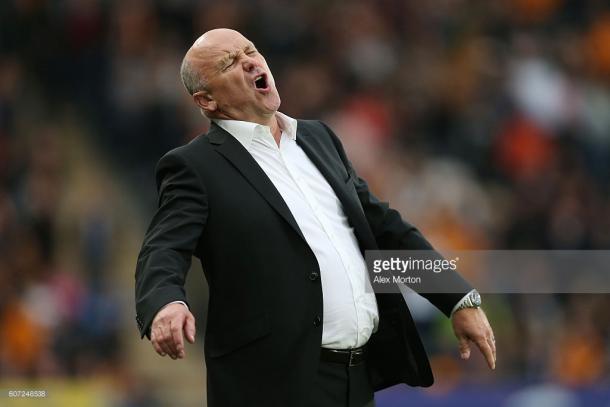 "He's going to take it all in"
Phelan admitted that Dawson will "follow us down to Bournemouth and be around the place, be around me, be around the staff". Phelan claimed that he wants him there "because he's the captain", but also suggested the situation could open doors for the 32-year old. "He's going to take it all in. It might be a little bit of an experience for him".
The manager went on to explain that his skipper is desperate to get back playing but Dawson's injury and Clemence's departure opens up a dual combination. "He wants to play more than anything, but right now he can do both. This weekend is big for him and he'll see it from both sides". In terms of a permanent assistant, Phelan suggested "I'll try and get people in if I think they deserve to be here, but there are a couple of good guys, many good guys, here at this football club who deserve an opportunity".