Marcus Rashford's career has been getting better and better ever since his debut for the club and the young Englishman has high aims with his boyhood team which he will do his best to achieve.
Rashford has, against expectations, become a starter in Jose Mourinho's United side this season and during matches, there is always a sense that when Rashford is on the ball, things are going to happen. That sense is well-founded because things usually do happen, he always has something special to contribute to the match.
Rashford isn't just satisfied with the fact that he's now a first team player, the boy from Wythenshawe wants to win the big one with United, he aims to win the coveted UEFA Champions League.
Rashford's aim will take time to become reality
Rashford's aims are shared by United fans all over the world, but then again, it is a certainty that it will take some time before winning the Champions League becomes a reality for the club once again. It's been eight years since they won it and ever since Sir Alex Ferguson's departure, the club has done poorly in European competitions.
The youngster's enthusiasm has to praised, though. Rashford spoke about how winning the Champions League with United "would be mint".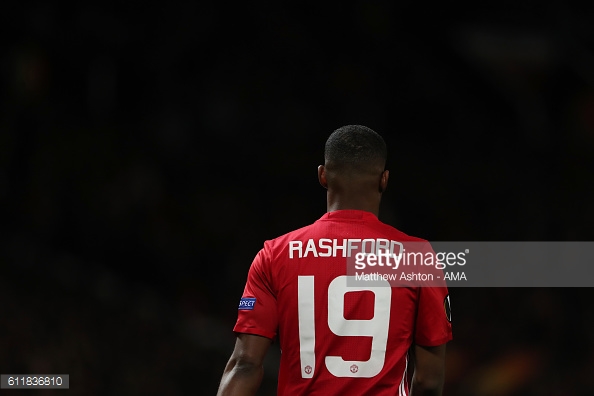 Rashford is still very young and has a long and bright future ahead of him. With the world class talent around him with the likes of Paul Pogba, Henrikh Mkhitaryan, Zlatan Ibrahimovic, Anthony Martial, Juan Mata and many others, United are likely to assert their claim in Europe once again in the coming years.
Rashford, like Wayne Rooney in his early days for United, will experience the joy of Champions League football only if the team does well in this season and in the coming seasons remains consistently high in the table and this young Englishman will certainly have a say in that as things stand.