Middlesbrough manager, Aitor Karanka has said that they expect a tough match on Sunday afternoon, when they welcome Watford to the Riverside Stadium.
Have the experience
Boro have had a good start on their return to the English top-flight, as they currently sit in 16th position, having picked up a point before the international break with their 1-1 draw with West Ham United.
Watford come into their second season after a excellent return the previous campaign, and Karanka said that he is expecting a tough test against Walter Mazzarri's side.
"They have one more season of experience in the Premier League than us, so it will be tough. We have to be 100 per cent," Karanka told mfc.co.uk. "Watford had an amazing season last year, they had safety very early - and now they have more experience."
He continued, "We have to keep learning and adding experience, as we have the quality to succeed in this league."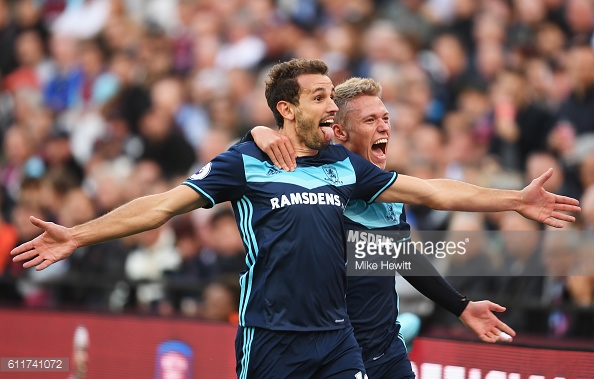 Looking for the first win
Football will return to the Riverside on Sunday, as Boro search for their home win on their return to the top-flight, with defeats Crystal Palace, Tottenham and a draw with Stoke, and Karanka has said that they will be looking to get their first three home points of the season.
"We've had an international break, but in our last game at West Ham we played with the right organisation and attitude," he said. "All of the players who have returned from international duty have come back really well."
Karanka concluded, "We have to go to the pitch on Sunday with the same attitude and hopefully we can win our first game at home this season."
Middlesbrough will take on Watford at the Riverside Stadium on Sunday, October 16 with kick-off at 13:30pm BST.