Burnley manager Sean Dyche lamented referee Mike Dean for not given his side a penalty in the first half but admitted Southampton "were too strong overall" as they succumbed to a 3-1 defeat.
"It's impossible it's not a penalty"
Dyche felt that Burnley should have won a penalty in the first half when Virgil van Dijk barged Johann Berg Gudmundsson in the box. The former defender exclaimed "it's impossible it's not a penalty, simple as that". With the score 0-0 at the time, Dyche felt that had the penalty been given it could have changed the outcome of the match. "If you can get a foothold in the game away from home, presupposing we score it, you're 1-0 up and the whole feeling changes. The stadium changes, the feeling in their team changes, our team grow from that".
The manager was also quick to suggest Dean got another decision wrong in the second half when he awarded Southampton a penalty. "I've seen their pen, and I don't know where it lives any more, penalties like that in this game. I'm stunned. Ours is then a soft one, theirs is incredibly soft. It's beyond me, simulation possibly it's called".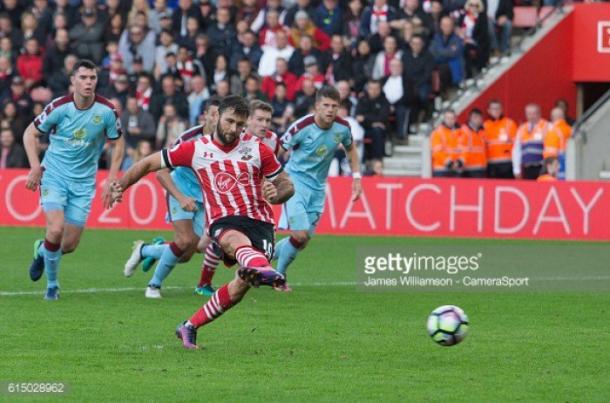 "Too good for us on the day"
Despite his frustrations, Dyche offered praise to a Southampton side that produced more shots in one game than any other Premier League team this season. "I must make it clear, that [the penalty decisions] doesn't take away from them being a good side and them giving a really good performance, and being too good for us on the day".
With almost a tinge of jealousy, Dyche suggested that a stronger financial climate has assisted Southampton, although the players have molded well together tactically. "It's really important you make it clear though, I don't do excuses, they generally throughout the game were stronger, sharper, their awareness of their shape against ours was better, and they've got a group of players who've been put together for a lot of money, and that shows sometimes".