Leicester City had a light training session on Monday morning, as their preparations to face Copenhagen in the Champions League continued, on the third matchday from the European competition.
After training, manager Claudio Ranier and goalkeeper Kasper Schmeichel stated that there's no need to panic due to their weak start to the Premier League season.
Despite the bad result against Chelsea last saturday, Ranieri stated that his team is calm about their performance:
"We had a normal training, and we started to think on this match against Copenhagen, because both clashes against them are very important for us. Copenhague is a very good team, very strong, well organised, and it's very important to get three points because this is our future on Champions League".
Claudio Ranieri: "Vardy is a good player, and sooner or later he'll score again".
Players like Riyad Mahrez, Islam Slimani and Shinji Okazaki didn't get any action at Stamford Bridge last Saturday, because the Italian manager claims the Champions League is the team priority.
"In this moment, Champions League is our priority and we want to go through the Knockout stage, because in the Premier League our mission is to stay safe at the end of the season, that's why I wanted to preserve some players for tomorrow".
City's manager concluded that the team is getting trough a good path, and results will eventually come on the Premier League: "We are going in the right way, it's normal to have a tough start of the season because we have new players, new ideas, and the other teams already know us".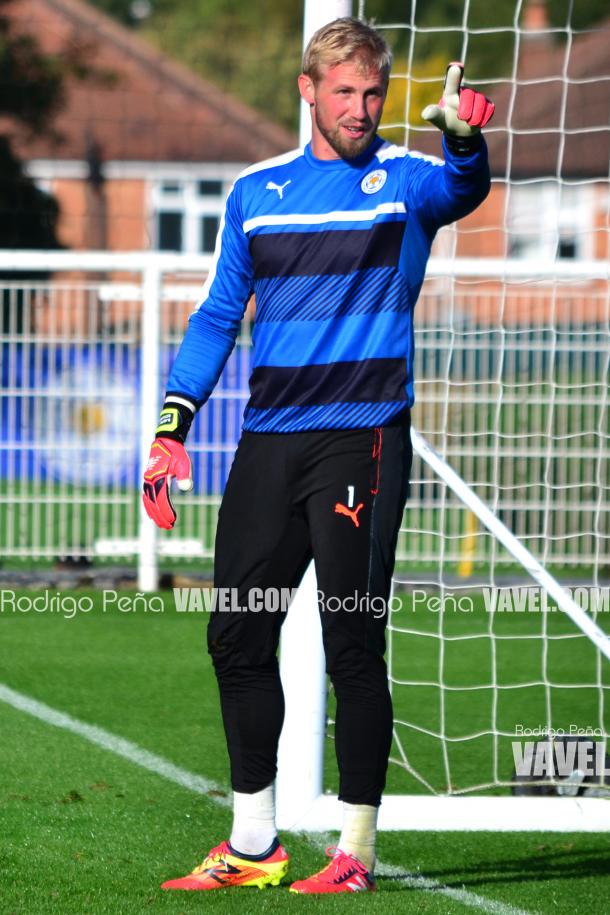 Schmeichel ready to face a Danish side for the first time
Speaking with his boss, goalkeeper Schmeichel spoke about what it will feel like to face a club from his homeland for the first time.
"I moved from Denmark when I was four years old, I wouldn't say I have a preferred team. It's going to be the first time I face a Danish team, and it's going to be special", answered the Danish goalkeeper about facing Copenhagen.
The goalkeeper also hailed the fans' performance in the first match against Porto, support that is going to help Leicester on Tuesday again, as Schmeichel claims: "The atmosphere generated against Porto was fantastic and it inspired the lads. This is the place you want to be and this is the type of competition that inspires you. You want to play in this competition all the time".
After two Champions League matches, Leicester haven't conceded any goals, though the 'keeper admitted that he prefers to get victories: "Clean sheets are nice, it's good to have them, but I rather prefer to win 3-2 than draw 0-0".