Sunderland manager, David Moyes has expressed his desire for striker, Victor Anichebe to show his fitness ahead of the Black Cats to the capital to take on West Ham United.
Needed in the squad
A main criticism of Sunderland's transfer policy was their lack of their attacking recruits, but Moyes decided to bring in his former Everton striker to Wearside, after he became a free agent in the summer after leaving West Bromwich Albion.
However it seems that the striker was lacking fitness, and that became clear as he came on the 2-0 defeat to Stoke City. However with the lack of firepower due to injury, and ahead of their trip to the London Stadium, Moyes said that he needs Anichebe to be fit.
"Victor was in the squad at Stoke and got a few minutes near the end," he told the Sunderland Echo. "I don't think he's ready to start." He continued, "Ideally, I'd have probably tried to get him a reserve game first, but I couldn't do that."
Moyes added, "I needed him at Stoke because he was a senior player and we didn't have many of those available."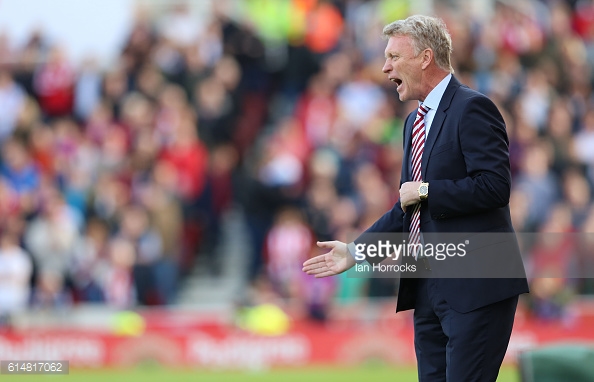 Heart for the battle
It hasn't been far from the start to life on Wearside that Moyes will have wanted, with the Scotsman emerging as the favourite to be sacked next. However, Moyes believes he has the heart for the inevitable relegation battle.
"I definitely have the heart for the battle," said the Sunderland boss defiantly. "When I joined the club, it wasn't because I expected us to be away from where we were.
He explained, "I mean it's a club where it will be a long haul. I do think because of the level of support it has, it has a great chance of another future too, but I knew it would be a real hard task."
Moyes concluded, "I think now every game is a big game for us. Every one becomes nearly a must-win situation already – each becomes a cup final that we have to try to win from now to the end of the season."
Sunderland will take on West Ham United at the London Stadium on Saturday, October 22 with kick-off at 3pm BST.