Manchester United manager, Jose Mourinho has insisted that none of his players are untouchable and that they must earn their place in the starting eleven and not just expect to be playing.
Many people have stated that players like Paul Pogba and Zlatan Ibrahimovic will not be dropped from the team despite not performing to their best form in the last few games.
No-one is untouchable in my United team, insists Mourinho
Mourinho though has said that this is not the case and that he wants his players to show how good they are in such a tough period of the season.
Speaking at his pre-match press conference before the game against Fenerbahce in the UEFA Europa League, Mourinho said that "No, Pogba and Ibrahimovic are not untouchable" as no-one is in the team. Mourinho added that the only untouchable in the United team is "spirit and commitment" as these are the things that make a team successful in the long run.
Therefore he went on to say that this has to be "untouchable, but not players" as they must earn their place in the starting lineup by doing their job properly in the team.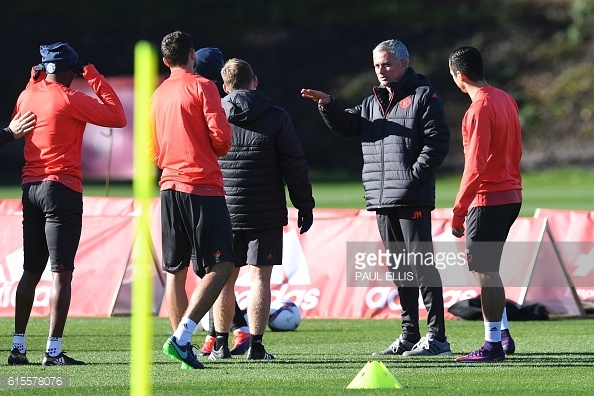 Mourinho is very happy with the impact Ibrahimovic has had on the team
Ibrahimovic is the one at the moment that many fans and pundits are wondering why he hasn't been dropped as he has only managed to score one goal in the last seven games. Mourinho though backed his striker saying that he couldn't be happier with the impact that Zlatan has made on the squad since joining in the summer.
Mourinho said that he is "really happy" with the impact that Ibrahimovic has made at the club as he is "giving us exactly what we need from him" and that is his experience which is what the team needs to rebuild.
The United boss added that he "couldn't be happier" with the striker as he is "really fit, and is always ready to play" which is what any manager looks for in a striker. Mourinho went on to say that he is "somebody that the young guys look at" in order to learn from him and "what they see is great for them".