Manchester United manager, Jose Mourinho has insisted that star midfielder, Paul Pogba still needs time to show his best form, despite his excellent performance in the 4-1 victory over Fenerbahce.
Still needs time
The world's most expensive player came under heavy criticism once again, after his below average performance in United's 0-0 draw with bitter rivals, Liverpool. However the Frenchman was on another level against Dick Advocaat's side, opening the scoring and added the third before half-time, with Anthony Martial's spot kick sandwiched inbetween.
Robin van Perise's effort was only a consolation after Jesse Lingard added a fourth following the restart, and after the game Mourinho insisted that Pogba still needs time to fully readapt to the English game.
"First of all, from some of your mouths, he has gone from the worst player in the Premier League to a great player in 48 hours," Mourinho told manutd.com. "I am not specifically saying that is you, and when I say you I mean the media – especially the Einsteins. But the reality is that we know he is a very good player and we know that he needs some time to show all of his potential."
He continued: "I know Italian football very well, I know the way Italian teams play. It is completely different to the Premier League. I am not saying we are better than them."
Mourinho added: "I am just saying we are different. We are different in intensity, different in the space to play, different in the number of touches you can have of the ball, different in the time you have to decide, everything is different. He needs time to adapt."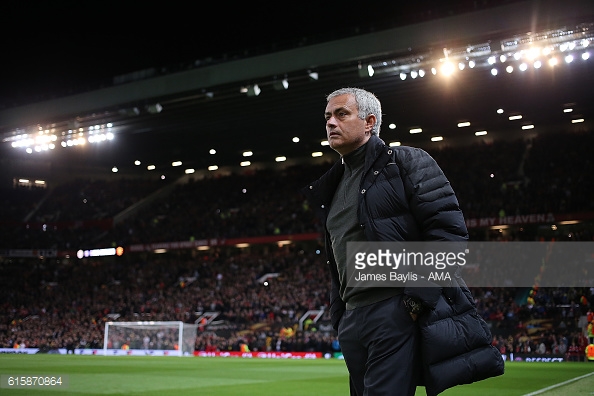 Happy with the win
It has been a good start to United's potentially season-changing week, collecting a draw and a win. However it arguably get's harder for the Red Devils, with clashes with Chelsea and Manchester City to come, but in terms of Thursday's win Mourinho shared his happiness at the performance.
"I chose this team because I felt it was the one to win, because after such an intense game on Monday I felt that some of these players would be in better condition to perform," he said. "I will start thinking about Chelsea tomorrow."
Mourinho concluded, "Am I happy with the performance? Yes. Happy with individual performances? Yes. I am happy with the result as well which is the most important thing, because the group is difficult."
Manchester United will take on Chelsea at Stamford Bridge on Sunday, October 23 with kick-off at 4pm BST.