Sunderland AFC veteran midfielder Steven Pienaar, has insisted that manager David Moyes will need time to work if he is to succeed at the Stadium of Light, and has backed the Scotsman to replicate the success he brought to Everton,
Time is needed
It has been far from the start that Moyes will have wanted after he was swiftly brought in to replace Sam Allardyce after the former manager became England boss on the back of a disappointing Euro 2016. The Black Cats currently sit at the bottom of the Premier League table with no wins, and a number of injuries to significant first-team players.
It got worse with the 2-0 defeat to fellow strugglers Stoke City last weekend, with the result leading to rumours that Moyes was on his way out, but Pienaar has insisted that the 53-year-old needs time if he is going to turn Sunderland into a success.
"He's going to need some time," Pienaar told the Northern Echo. "It's not going to be over four months or five months or one year. He did it at Everton over 11 years, so he's going to need time to build."
He continued: "But, you know, the signs are there. He's given a lot of young players the chance to play, and that's a start," and the South African insisted. "It's not going to happen over a few months, it's a long-term process. But I see it, the infrastructure here. The club's got all the support that it needs, the supporters are amazing."
Pienaar added: "There are a lot of young players in the team, so why not? I think, definitely, in the next two or three years, it can happen."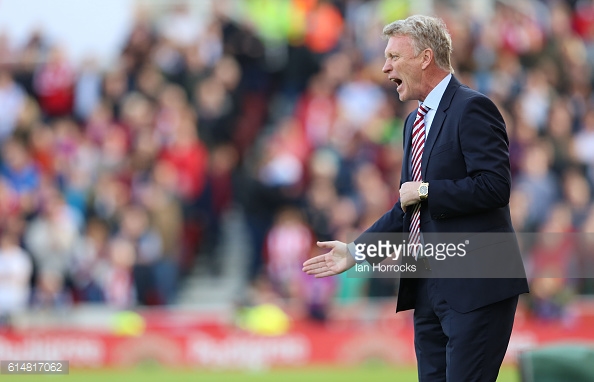 One of the best
Pienaar has had a very successful career in the English top-flight where he has taken in spells with Everton, Tottenham Hotspur and now up on Wearside. The 34-year-old has also had the opportunity to work with some of the best managers in the English division, which includes the likes of Harry Redknapp and Roberto Martinez, but he insists that Moyes comes top of the bill.
"He's one of the best I've worked with," Pienaar said. "I'm a person who believes in honesty and hard work, and the manager's the same."
Pienaar concluded: "He doesn't hide and, as a person, that's something I like."
Sunderland will take on West Ham United at the London Stadium on Saturday, October 22 with kick-off at 3pm BST.