Manchester United manager Jose Mourinho has said that he didn't have a close relationship with Chelsea owner Roman Abramovich during his two stints at Stamford Bridge.
Respectful relationship
Mourinho will return to the Stamford Bridge for the first time since he was sacked from the Blues last season, which was the second time that the Portuguese coach had departed the club in the Abramovich era.
It is a huge week in his relatively new Manchester United career, with a Manchester City clash still to come, and ahead of his return to the Bridge, Mourinho talked about his relationship with his former boss and club.
"It was always an owner-manager relationship -- very respectful," Mourinho said. "He was never a friend. We were never close to each other."
He added: "I don't like to go back and speak, especially of bad things. At Chelsea, there were so many good things, so many friends for life, and an amazing empathy with the supporters. I don't forget. I keep it but I keep it for myself."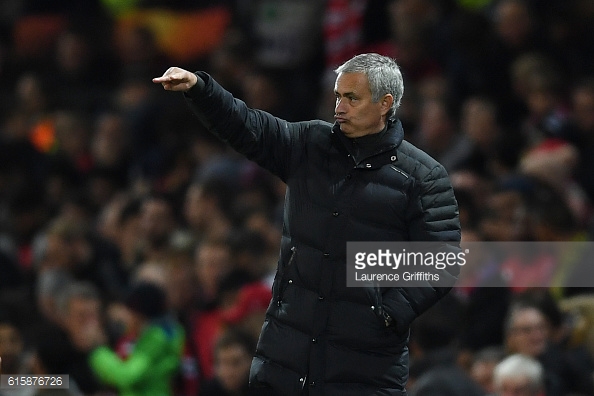 Loving the challenge
Mourinho is still beloved by many of the Chelsea fans, delivering Premier League titles in 2005, 2006, and 2015. However, having left Chelsea in 16th position on his second departure, Mourinho said that he was lucky to get the opportunity at Old Trafford.
"That period came when I was already a grown man, a stable manager," he said. "I was emotionally strong. I was not a kid. It didn't happen in the first years of my career."
Mourinho concluded: "I was lucky to have a big club like Manchester United that focused on my career, not on the last three months, and I can stay in the competition [the Premier League] which I most love with a big project and challenge."
Manchester United will take on Chelsea at Stamford Bridge on Sunday, October 22 with kick-off at 4pm BST.