Sunderland manager, David Moyes has said that the pressure on the side was the cause for the late goal in their 1-0 defeat to West Ham United.
Comes down to pressure
There was a lot of pressure on the Black Cats going into the clash at the London Stadium, with Moyes' side yet to pick up a win in the league, and were rooted to the bottom of the table ahead of the clash with Slaven Bilic's men.
It looked like that they might have snatched the point despite been the significantly weaker side, but a late goal from Winston Reid snatched the win, and Moyes said that the lapse in concentration and pressure on the side was down to the late goal.
"I think it comes down to the pressure we've had to take in games," explained Moyes."Eventually, if you are accepting the opposition coming on to you it can affect you in the end."
He continued, "If you keep giving the ball away too, we did that three or four times in the second half, that makes you more liable to concede." Moyes added, "The match official thinks it's onside, I definitely think it's offside. You could tell by his reaction, he walked towards the linesman, so he was aware there was a problem with it."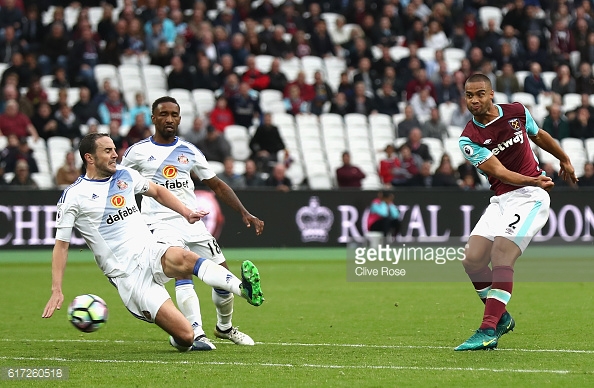 Shouldn't of been allowed
Reid's effort went through a sea of bodies and beyond Jordan Pickford, but there was a hint of offside, and Moyes said that the effort shouldn't have been allowed.
"That's what the disappointing thing is," he said. "The players earned something from this game, it might not have been pretty but we are trying to build confidence."
Moyes concluded, "We should have dealt better with the corner but we still needed a decision to go our way, and it didn't go our way."
Sunderland AFC will take on Southampton in the League Cup at the St Mary's Stadium on Wednesday, October 26 with kick-off at 7:45pm BST.