Sunderland AFC midfielder, Jack Rodwell has said that the Black Cats need to eradicate lapses in concentration from their game, after their late 1-0 defeat to West Ham United.
Terrible way to lose it
The pressure was on as Sunderland headed to the London Stadium, with the side yet to win a game in the league. Despite been second best for the majority of the contest, they looked to be coming away with a vital point from Slaven Bilic's men.
However Winston Reid's strike in the dying seconds denied them a share of the points, and Rodwell shared his disappointment with the goal after the game.
"It was the last kick of the game basically, a lack of concentration on the set piece," Rodwell told the Sunderland Echo. "It was a horrible way to end the game, because I thought we worked hard, deserved a point."
He continued, "The goal was nothing to do with ability, it was purely concentration." Rodwell added: "It was switching off, free on the edge, a shot at goal and it is inevitable in the Premier League. If you do that then it is going to happen."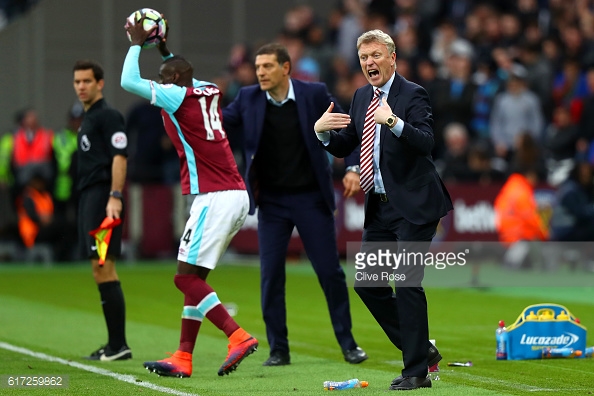 Going backwards
It has been a terrible start to Moyes' tenure at the Stadium of Light, which have led to rumours of the Scotsman been replaced, with the current squad looking a shadow that finished the previous campaign under Sam Allardyce.
Rodwell admitted that the side have gone backwards, but said that he has faith in the manager and his teammates to turn it around. "We probably have gone a bit backwards," he told Sky Sports. "It's not easy when you are chopping and changing all of the time, as players, as managers, but that's no excuse."
He maintained that, "We have a great manager here and we need to do it on the pitch. It's the 11 players on the pitch who have to do it." Rodwell concluded: "We have gone a bit backwards, but we are the ones who can put it right."
Sunderland AFC will take on Southampton in the League Cup at St Mary's Stadium on Wednesday, October 26 with kick-off at 7:45pm BST.