 Manchester United striker Marcus Rashford has said that a winner at Old Trafford against rivals Manchester City would be his dream goal, ahead of their league cup clash on Wednesday.
A dream come true
Wednesday's clash with City will bring to an end what has been a tough week for Jose Mourinho's side, with Pep Guardiola's side already getting the better of them so far this season in their 2-1 win at the beginning of September.
However, Rashford will be all too familiar with the blue side of the city, having scored the winner in the 1-0 victory last season during his meteoric rise, and ahead of Wednesday's game he talked about that goal and his dream to get the winner at the Theatre of Dreams.
He told the club's official website that his dream goal would "be a home goal against City, definitely!". Having got the winner at the Etihad, Rashford described it as a "a massive moment" so he can "only imagine what a home goal would be like."
"After it went in, the fans were too far away but it was a good feeling with everyone coming towards you," Rashford said. "To win the game 1-0 as well, to hold out as a team was a good feeling."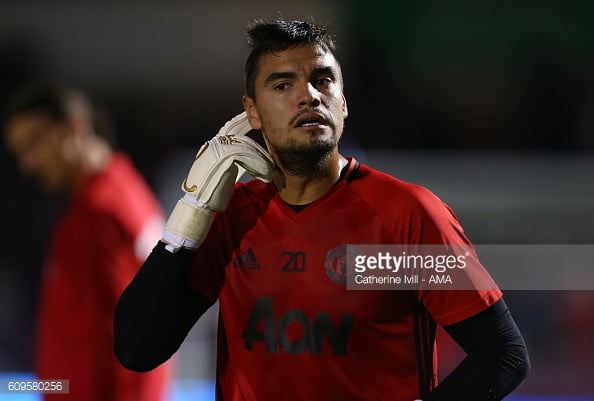 A lot at stake
Mourinho will be looking for a quick reaction from his Red Devils after their embarrassing 4-0 defeat at the hands of his former side Chelsea on Sunday. Goalkeeper Sergio Romero is expected to be brought in for Wednesday's clash, in place of David De Gea, and the Argentine highlighted the importance of the game.
"I think that whenever you play against your biggest rivals or in a derby game, it's a massive game because there's always a lot at stake," he said. "There is that desire, ambition, and belief that defeat is out of the question in every game, but especially in this one."
Romero insists that "everyone has to be mentally focused that these games just have to be won" because "these are special games" and "the sort where even when you're carrying an injury, you still want to play. So they are games where you must play well and where you simply have to win."
Romero concluded: "It's going to be an enjoyable match for the fans; it's a derby game. It's one of those special competitions where you have to win in order to play in the next round and, God willing, we can come away with a similar result to the last round, with a win for United, so we can keep progressing in this tournament."
Manchester United will take on Manchester City in the League Cup at Old Trafford on Wednesday, October 26 with kick-off at 7:45pm BST.