West Ham United striker,Simone Zaza has said that he is looking forward to reuniting with former coach, Antonio Conte as the Hammers prepare to host London rivals Chelsea in the EFL Cup.
Pleasure to work with
Despite their poor start to the campaign, West Ham seem to be on the up after consecutive victories over Crystal Palace and Sunderland at the weekend.
Zaza's form has also begun to pick up, with the Italian set to take on his former coach at the London Stadium. Conte took the West Ham loanee to Euro 2016, and he was full of praise for the new Chelsea coach, and said that he is looking forward to taking on the Blues.
"It was an honour and a pleasure to play under Mister Conte for Italy," Zaza told whufc.com. "He is a coaching genius and a tactical expert and it is interesting to play for him because he is so obsessed with tactics and the movement of players around the pitch."
He continued: "I am happy because this is a big match against a big team on a big stage, and I like playing against big teams! I am also happy because I will be reunited with Mister Conte."
Zaza added: "We will be at home again and the fans will be behind us, but it will be a big challenge, so we will need to rise to that and play to our best on the night. I am very much looking forward to the match."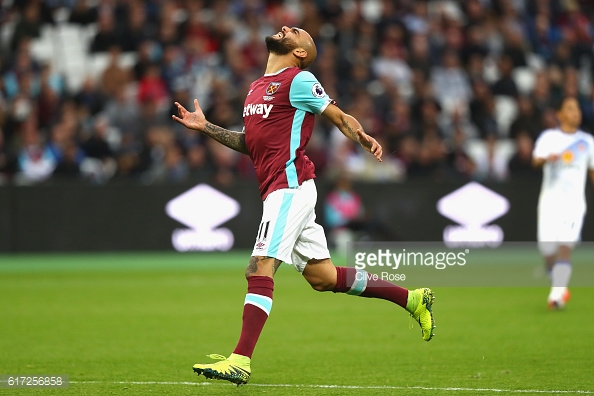 Getting used to it
It has been a tough start to life in England for the Italian, with Zaza yet to register a goal in Claret and Blue, but the 25-year-old has said that he is finally getting used to the style of play.
He said: "I knew that when I arrived it would be hard, because it's a completely different league, but I didn't think it would be this different."
Zaza concluded: "I'm gradually getting used to it, feeling more confident and I'm very positive at the moment."
West Ham United will take on Chelsea in the EFL Cup at the London Stadium on Wednesday, October 26 with kick-off at 7:45pm BST.