 After seeing his Manchester United side progress to the EFL Cup quarter-final with a 1-0 victory over Manchester City at Old Trafford, Jose Mourinho hailed Marco's Rojo's "phenomenal" performance.
Rojo took his chance to impress
Rojo hasn't played much this season and the games that he did feature in, the defender failed to perform to the best of his ability. As a result Mourinho's first-choice centre-back pairing for most of the season has been Chris Smalling and Eric Bailly.
The problem though is that both defenders are now injured so it was important that Rojo took his chance when it came and he did just that as Mourinho was quick to praise the Argentine's performance.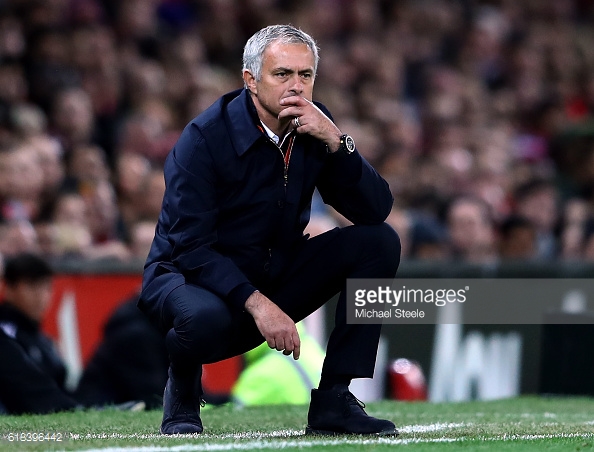 Speaking to MUTV, Mourinho said that his team are "used to playing with Bailly and Smalling but we lost both to injury", which comes as a blow to United with the pair having begun to form a strong partnership together at the back.
The injuries though have given Rojo his chance to play alongside Daley Blind and Mourinho said that "we had to play with two left-footed defenders" which he explained can cause confusion at the back.
He added that "Marcos had not played for a while" but said that didn't show as Mourinho felt the defender "played phenomenally" as his team kept a clean sheet against a very good team.
Rojo has been inconsistent since joining United
Rojo is a player that divides opinion with a lot of United fans and rightly so. He has been utilised at left-back so far this season and has performed poorly, so maybe the extra responsibility of playing at the centre-back suits him more.
Now the key for Rojo will be maintaining his performance levels this weekend against Burnley, as it is likely he could be called on to play in the centre once again as the Red Devils look to build on their mid-week derby win.