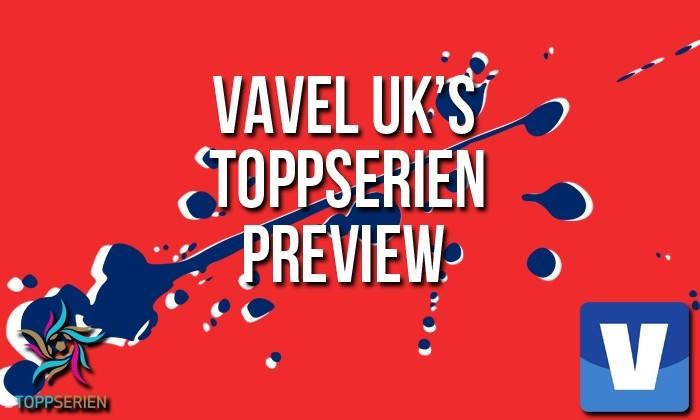 The crucial matters in the Toppserien could be decided this weekend, or will it go down to the final day?
Title in LSK's hands
At the top of the table LSK and Avaldsnes both have a shot at winning the title. With two games to go LSK have a four point advantage, and with a win today they'll win their third Championship in a row. LSK have a tough opposition between themselves and league glory when they visit Stabæk, who is currently third.
LSK have been the best team in the league this season, and have yet to lose a game. In twenty games they have scored a staggering 82 goals, and only let in eight. Lene Mykjåland, Sherida Spitse, Emilie Haavi and Isabell Herlvosen have particularly impressed this season. The latter has scored 27 goals and is the league's top scorer.
Stabæk is, as mentioned, in third place, but with four points down to Kolbotn, they know they can't miss a beat. With two games to go, a four point lead would seem like a good difference, but when Stabæks last two opponents are LSK and Avaldsnes, they can't take anything for granted.
Stabæk struggled in their last game against Sandviken, but managed to turn it around and get the 2-1 win. Ida Elise Enget and Victoria Ludvigsen scored the goals, and especially Ludvigsen has looked bright this season, as has Stine Reinås in defence, and Marie Dølvik Markussen.
Can Avaldsnes take it to the final day?
Avaldsnes is up against Sandviken. For Avaldsnes it's a must win game, any misstep and they'll see LSK run away with the title. Avaldsnes has had a good season, where they have gotten 17 wins, two losses and a draw. Avaldsnes got an impressive victory over Kolbotn in the last round, when a goal from Elise Thorsnes was enough to secure them a 1-0 victory.
Thorsnes has been in good form as of late, but there can be no doubt that their captain, Maren Mjelde, is their most important player. Their top scorer, Cecilie Pedersen, has been on the bench for the past few games after coming back from an injury, and if she is ready, that would be a massive boost to the team.
Sandviken nearly pulled of the victory against Stabæk in the last round, but was edged out in a 2-1 loss. Sandviken has performed well this season and find themselves in sixth place. Stine Andreassen has been a key player for them, but the team has a number of players that can provide the goals, among them Karoline Bakke, Sofie Skjelstad Jensen and Vilde Øyri. Sandviken beat Kolbotn two rounds ago, which shows they're not a team that should be underestimated.
Urædd clinging on at the bottom
With Stabæk in action against LSK, there is a likelihood that Kolbotn can gain some grounds in the battle for third. However, they are up against Urædd, who is fighting their own battle, at the other end of the table. Kolbotn has lost a few steps in the battle for third in the last few rounds, having lost 1-0 to both Sandviken and Avaldsnes in the last two games.
Juliette Kemppi is the teams top scorer, but the finish international hasn't found the net for some time now, and Kolbotn needs to get her firing in the last two games. Andrea Thun has also looked promising this season, and is someone to look out for, not just in this game, but also for the future. Urædd is last in the league, but has started getting points in the league, and with just two points up to Medkila above them they have it all to play.
In the last game they managed to get a 1-1 result against Klepp. The team has struggled to score goals this season, and have only managed to put the ball in the net 11 times. They also have, with some distance, the leakiest defence, having allowed 66 goals. Urædd have their work cut out for the, but they have shown great resilience in the later stages, and it won't be a walkover.
Medkila can send Urædd down
The other relegation contestant, Medkila, is up against Vålerenga. Medkila have also stepped up knowing they're facing relegation and has gotten draws in their last two games against Røa and Arna-Bjørnar. Ann Mari Dovland has scored four of the teams 16 goals, and is their main goalscoring threat. Despite drawing in their last game, Medkila will be disappointed to not have gotten away with all three points, as they led 1-0 up until the 90th minute.
Vålerenga is one spot above Medkila in the table, but with 9 points more. This has not been a season to remember for Vålerenga, and in their latest match they saw themselves come away with a 3-0 loss to LSK. The team has struggled to score, and has let in the second highest amount of goals. Anne Lisa Olsen has scored four goals for the team, while Jennie Nordin and Silje Blakstad has three each.
Mid-table battles end the matchday
The last two games of the round is between middle of the pack teams when Klepp welcomes Arna-Bjørnar, while Trondheims-Ørn visits Røa.
Klepp is in poor form and hasn't won a game in ages, and in their last game they drew 1-1 against Urædd. The team has scored plenty of goals, and have a lot of goalscoring threats, among them Line Smørsgård, Susanne Vistnes and Gry Tofte Ims, but they have also let in a lot of goals.
Their opponents from Arna-Bjørnar is one point ahead of them, and unlike their opponents, they have struggled to score goals. In their last game, however, they scored plenty of goals, but also had to see Trondheim-Ørns score more, when Arna-Bjørnar lost 5-4 in a crazy game. Arna-Bjørnar hasn't won since round 14, which is a cause for concern.
Trondheims-Ørn, who ran out victorious in that 5-4 game, is up against Røa in their match. If Trondheims-Ørn wins over Røa, and Sandviken loses, Trondheims-Ørn can move to sixth in the league. Trondheims-Ørn has won three games in a row, and is one of the more inform teams in the league.
Røa is fifth, and have been one of the more positive experiences so far this season. With four points down to Sandviken, they can ensure their fifth place finish with a win today. Røa has scored a good amount of goals, while also being relatively good at closing down in front of their own goal. Elisabeth Jeppesen has been great for the team this season and has scored nine goals.