The final day of the 2016 SWPL 2 season could not be more exciting with three teams all with a chance to win the inaugural title, but who are the teams in with a chance of winning it?
Hamilton Academical
The title favourites and leaders Hamilton Academical host Buchan at the Superseal Stadium, looking to seal the SWPL 2 title that a month ago looked beyond them.
Defeats to Glasgow Girls and Hearts in the summer meant they dropped from leading the division, down to third place. With their title rivals in great form, it looked beyond them.
Hamilton bounced back from disappointments with victories, but it was perhaps the match Buchan back in August that was a key part in why they currently lead the table. It looked like Hamilton was going to draw when Deborah McLeod stepped up and scored a late winner.
This month, Hamilton hosted both their title rivals Glasgow Girls and Hearts – both times, Hamilton produced superb performances to win by two clear goals.
Buchan will arrive at the Superseal Stadium looking to spoil the party. They've had good form recently, drawing with Hearts and beating Hutchison Vale and Inverness City – but lost their last match 4-3 with Jeanfield Swifts.
Hamilton's Head Coach Gary Doctor said, "We are really looking forward to the game as it is an opportunity to finish the season as Champions and get to the top division in Scottish Women's Football. But we must not get ahead of ourselves, we must win again and it won't be straightforward."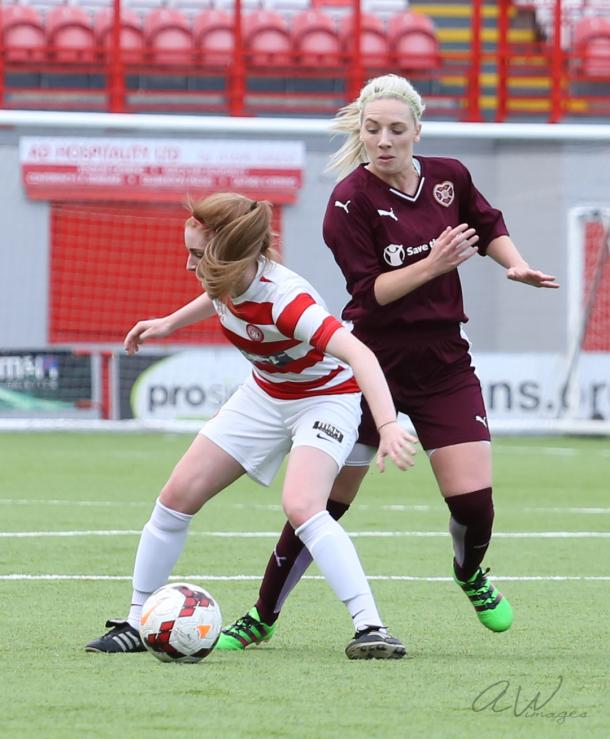 Hearts
Hearts face a tricky Edinburgh derby as they host Hutchison Vale at King's Park.
Hearts are second in the table, falling two points behind Hamilton after drawing with Glasgow Girls in their last game. Their inferior goal difference means that Hearts require Hamilton to lose their match.
Ahead of the match, Hearts' Head Coach Grant Scott agreed with, telling, "The fact mathematically the league is going down to the last weekend tells you how competitive the league has been this season, especially between the top three teams. Hamilton is very much the favourites now, they probably have been for a few weeks now. But we'll approach our last match professionally and thoroughly this week, and hopefully give ourselves the chance of winning against Hutchie Vale."
Hutchison Vale will be disappointed themselves not to be fighting for the title, and they need a draw to secure fourth place. They will also be looking to bounce back from a painful 6-0 defeat to Hamilton last Sunday.
The games between the sides have been close affairs. The first game ended in a 1-1 draw before Hearts were awarded a 3-0 win over Hutchie back in August. Hutchie had won the match, but were punished for a team sheet error. In the Scottish Cup Quarter-Final, Hearts required extra-time to win 4-3.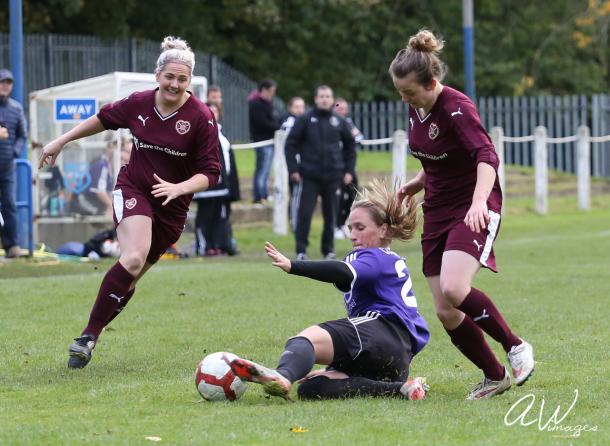 Glasgow Girls
Glasgow Girls host Jeanfield Swifts at the Greenfield Football Centre with the hardest chance of winning the title. Their goal difference is significantly worse than either Hearts or Hamilton, meaning they need Hamilton to lose and Hearts to fail to win.
Glasgow Girls have had a poor October, like Hearts. They lost to Hamilton and drew with Hearts, a game they would have wanted to win to give them the best possible chance. Even an 11-0 win over Inverness City has not made a big enough impact on their goal difference.
Jeanfield Swifts sit in fifth place and have a chance of securing fourth place if they beat Glasgow Girls and Hutchison Vale lose to Hearts.
A three-game losing run in September and October saw their hopes of a top-half finish dashed, but back-to-back wins against Buchan and Inverness City sees them retain their hopes of fourth.
Sitting in Glasgow Girls favour is the fact they've beaten Jeanfield Swifts in both of their games this season.