Former Arsenal and Barcelona striker Thierry Henry is backing his old teammate Zlatan Ibrahimovic to recover from his goal-scoring drought at Manchester United.
Henry backs Ibrahimovic to come good at United
Ibrahimovic has gone six games without a goal in the Premier League, a run that has seen United slip down to eighth in the table.
In that time, the striker has had plenty of chances to score but has spurned a lot of decent opportunities due to the Swede's unusually low confidence.
Henry, though, knows the striker well and he believes that Zlatan has the character to start scoring again and prove that he still has what it takes to be a top striker at 35 years of age.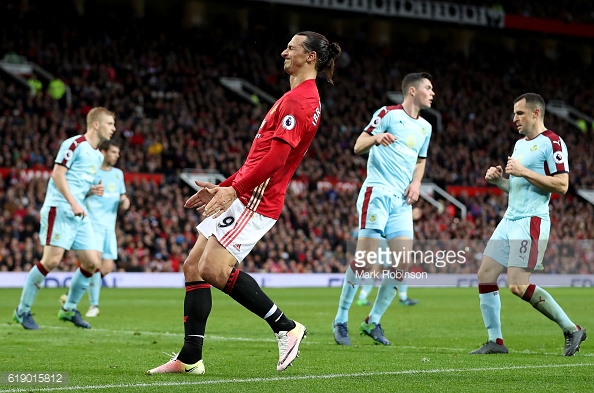 Speaking as a pundit on Monday Night Football, Henry said that in recent weeks "all the questions have been about Jose Mourinho and Wayne Rooney" but now that Zlatan is not scoring everything is about him.
The former Arsenal striker added that it is the "first time he's found himself in this situation in his career" so therefore it shows that he has previously scored lots of goals wherever he goes.
Ibrahimovic still has the ability to produce so magic, says Henry
Henry said that Zlatan is "going to have to deal" with the criticism for the time-being, but he believes the striker has "the character and the ability to deal with it" but hoped that "it happens sooner rather than later."
Everything started so well for Zlatan at United as he scored four goals in his first four Premier League matches. However, since scoring in the Manchester derby in September he has just netted once in 10 matches in all competitions.
When asked about whether Ibrahimovic's goal drought would affect his confidence, Henry said that "it does, especially when your team doesn't win", but he is backing the striker to bounce back saying that "because of the player he was and he is still" he can create magic out of nothing.