Jose Mourinho has admitted that Bastian Schweinsteiger could play again for Manchester United after returning to first-team training this week after four months in the wilderness.
Mourinho informed Schweinsteiger last week about resuming training
Schweinsteiger only joined United in the summer of 2015 and had a number of different injury problems during his first year at the club and when Mourinho took over this summer, the midfielder was told he had no future at the club.
This was until the club decided to bring him back into the fold at the end of last week and Mourinho hinted that if there are any injuries to any of the midfield players, he could yet play for the club again.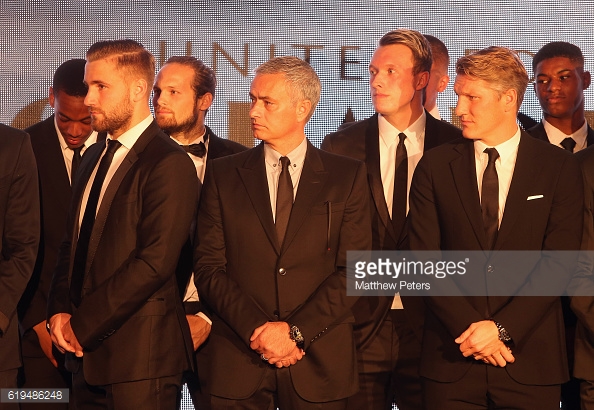 Speaking at his pre-match press conference before the game against Fenerbahce in the UEFA Europa League, Mourinho was asked about the Schweinsteiger situation and he responded saying "we made the decision last Thursday," to bring him back into training and "we informed him last Friday," and he started training with the team "last Monday."
Mourinho added that the decision was "based on the fact," that it is a busy schedule at the minute and "it's really difficult to train everybody together." The boss went on to say that "in this moment, the next day after we play," the players that played in the game will "train in a different recovery session," so, therefore, he wants everybody to come together when they can.
The move to bring Schweinsteiger back was a human decision, says Mourinho
The other good thing now about Schweinsteiger getting himself back to fitness is that if he wants a move away in January then he will get the relevant training he needs. It's also good for him to be around the team so he can help the younger players out with his experience.
Mourinho said that Schweinsteiger was "working professionally, every day with the fitness coach," even though he wasn't with the other squad members but now to bring him back "it's a human decision, a professional decision," to bring him back to "the team," to help him out.