After an impressive turnaround earlier this week in their Europa League tie with Inter Milan, Southampton will be looking to edge past Hull City this Sunday at the KC Stadium, as they look to record their 4th win of the season.
Season so far
Sitting comfortably on a respectable 13 points, Southampton have made an impressive start to the new campaign, unlike their opponents this Sunday, Hull City, who find themselves in the relegation zone after 10 games.
After an impressive opening day victory at home to last year's champions, Leicester City, Mike Phelan's men have struggled to kick on and accumulate enough points to claw them out of the relegation zone. After last week's fixture away at Watford, Hull remain on seven points after suffering their fifth consecutive league defeat.
With both clubs going through contrasting form, this weekend's fixture promises for an interesting one. Not to mention the long awaited return to the KC for Shane Long, who will be making his first appearance back at the stadium since his departure, should he get on the pitch.
Southampton will be looking to bounce back from last week's loss at home to Chelsea, whilst Hull's search for a Premier League point resumes, however as the team who've conceded the most goals so far this season, Hull can't afford any defensive mistakes on Sunday.
Where will the game be won and lost?
One player in particular, who has shined bright for the Saints so far this season, is Nathan Redmond, who has in fact played all 10 fixtures. The Englishman has already netted three times this season, and registered one assist from the wing. This could definitely cause problems for the Tigers, and with fit senior defenders being hard to find this season for the club, Redmond's attacking prowess could be key for Southampton this Sunday.
From another perspective, with central defensive rock Virgil Van Dijk playing this weekend, it's hard to understand where Hull's chances will come from. The Dutch centre half has played an impressive 900 minutes this season, meaning he's played every minute for Southampton so far, and you can understand why.
With two MOTM performances already, Van Dijk has had an impressive start to his season, which can't be said for Hull forward Abel Hernandez, who has only netted once this season. After an unbelievable 2015/16 season in the Championship, the Uruguayan hasn't yet managed to find his feet this season in the Premier League. Without goals from this man they need to come from another source, which hasn't really happened yet for City this season.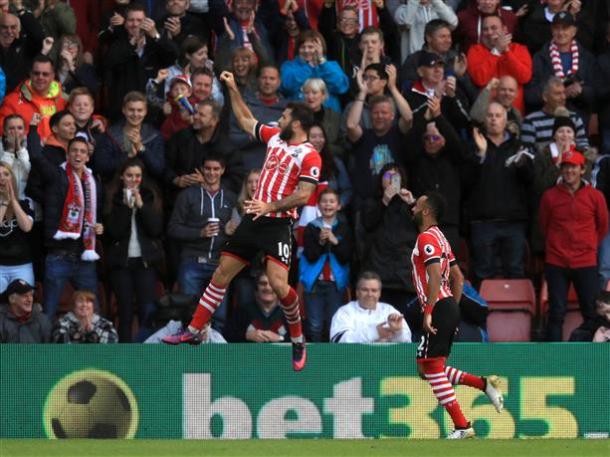 Can Dawson and Davies halt Austin?
Southampton's attacking line becomes even more intimidating to opposing teams when a certain Charlie Austin is in form, and with four goals to his name so far this season, the former QPR man has already proven his eye for goals at the top level. However, arguably as Hull's best performer of the season so far, central defender Curtis Davies should be confident about stepping onto the pitch this Sunday.
The loss away at Watford would be seen by many as desperately unlucky, as the three points were snatched away by a late own goal from central defensive partner Michael Dawson. But, after playing every minute possible this season for Hull so far, and gaining two MOTM awards in the process, Davies should have some confidence in his side's ability to defend coming into this home fixture.
The game should be an exciting one this Sunday, but will Hull be able to kick on and gain some points to help them escape the relegation zone, or will Southampton leapfrog English giants Manchester United this weekend and finish the week in a very respectable 9th position.