Manchester United manager Jose Mourinho, has said that winger Henrikh Mkhitaryan needs to do more to get into his side after making his first appearance since September in the 2-1 defeat to Fenerbahce.
Armenian has to do more
Optimism was high when Mkhitaryan made the switch from Borussia Dortmund to Old Trafford in the summer having been one of the top performers in the Bundesliga in the last three seasons prior to his £26million move.
However his career has failed to kick start at the Red Devils, with his substitute appearance on Thursday night being his first since the 2-1 defeat to Manchester City at the beginning of September, and Mourinho insisted that the 27-year-old has it all to prove.
"He has to do more, it's as simple as that," said Mourinho. "We have big expectations at this club, lots of players for these positions."
He continued: "He has to play better than [Juan] Mata, [Jesse] Lingard, [Anthony] Martial - he has to play better than them. It's as simple as that."
Mourinho added: "Every manager wants to win matches, every manager in the world wants to play the players that he thinks can help the team more, and I'm no different."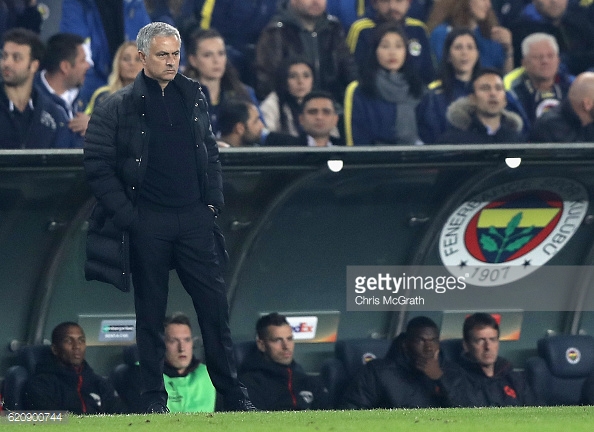 Deserved winner
It was another poor performance on Thursday night inside the Şükrü Saracoğlu Stadium, with Wayne Rooney's late effort proving to be only a consolation. Two excellent goals from Moussa Sow and Jeremain Lens gave the Turkish outfit a deserved victory, and Mourinho conceded that Dick Advocaat's side were the better team on the night.
"They deserved to win," he said. "Football is not just about quality; it is about effort and commitment, it is about playing to your limits."
The Portuguese coach continued: "In an atmosphere like this, to concede an early goal gives the opposition exactly what they want."
Mourinho concluded: "They were playing a Champions League final and we were playing a summer friendly by the way the game started."
Manchester United will take on Swansea City at the Liberty Stadium on Sunday, November 6 with kick-off at 3pm BST.