Sunderland AFC manager David Moyes, has insisted that he believes that the Black Cats fans are looking for a period of managerial stability, rather than yet another dismissal of the top job at the Stadium of Light.
Go through the pain
It has been yet another miserable start to the season on Wearside, with the Black Cats wallowing at the bottom of the Premier League table without a win so far, and their two points from the opening ten games is officially the worst start in the history of the Premier League.
The bottom-club face two crucial matches in the coming weeks, with AFC Bournemouth and Hull City coming either side of the international break. Many believe that Moyes' side were to lose them two matches, that the Scotsman would be relieved of his duties, but former Everton manager believes that Sunderland fans are looking for a spell of managerial stability.
"I think they want a period of stability," he told The Chronicle. "They want a period of success as well which they have not been able to get."
The Scotsman added: "I think they are willing to go through the pain if they think there is a rainbow through the other end. I think they are willing to go through the pain."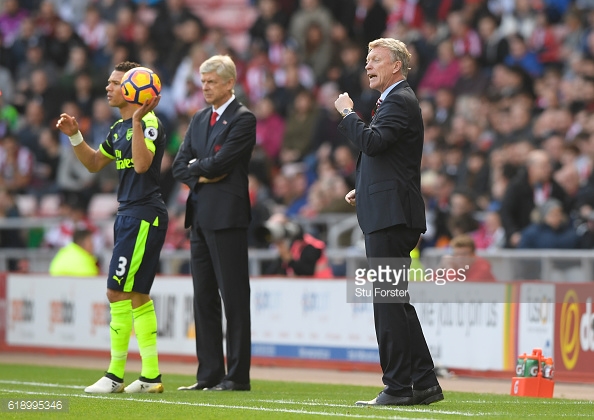 Expect the rumours
The rumours of Moyes' exit have been rife for some time, and were only made stronger after their 4-1 defeat to Arsenal last weekend. However Moyes admitted that the rumours of his position should be expected, considering the club's current position.
"I think when you're at the bottom and you're losing its going to happen," he said. "That's the world of football management, you expect that."
He added: "You would expect it, because we're not winning enough games."
Moyes concluded: "These are testing times, you have to try and keep doing the right things and keep the players believing and we're trying to do that."
Sunderland AFC will take on AFC Bournemouth at the Vitality Stadium on Saturday, November 5 with kick-off at 3pm BST.