It was October 2010 following a goalless draw between England and Montenegro when Wayne Rooney refuted the claims made by his club manager Sir Alex Ferguson that he had been carrying an ankle injury.
Responding to a question as to why Sir Alex had suggested he was struggling with his ankle, he replied laughing; 'I don't know'
Rooney went on to suffer an ankle injury during training a couple of weeks later that ruled him out of action for a while. Such was the myth of Sir Alex; he could even predict the future. During this period, the stories about Rooney and his agent's attempt to force a move to Manchester City came to light and the picture became a lot clearer for everyone about what was going on behind the scenes at the club.
That was the closest Manchester United came to releasing contradictory statements about a player during the great Scot's reign and even then it was managed very well in spite of valid mitigating circumstances.
Toe-gate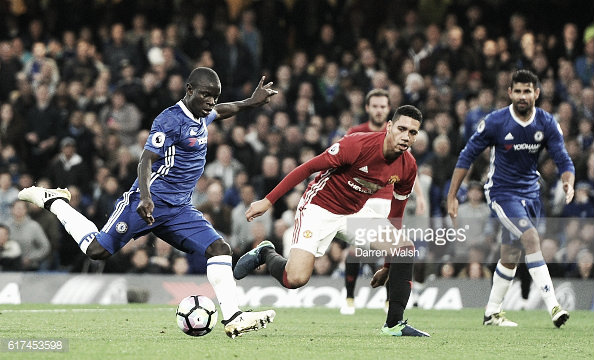 Fast forward six years and it is threatening to turn into a complete embarrassment under a Jose Mourinho led United. A mess of the manager's own making.
The United manager appeared to accuse Chris Smalling of being too weak mentally and pulling out of a game against Swansea City which he could have easily played in. This was in spite of Smalling playing with the aid of pain killing injections in the game away to Chelsea, a feat that was all of a sudden conveniently forgotten by his manager.
In the course of last week, news broke that Chris Smalling had in fact broken his toe. This completely exposed Mourinho's 'little pain' claim as ill advised, unprofessional and careless. Stories were immediately rife about how this revelation would leave Jose with egg on his face. He had publicly slated the player, claiming he had chickened out of playing when he easily could have, accusing him of not putting the team first, only for the injury to be diagnosed as a broken toe which meant the player effectively would not have been able to play.
One wondered how Jose Mourinho would respond to this and he and the club's response was baffling. News emanating from the club deny partially (whatever that is supposed to mean) that the England defender is injured.
It is a sorry state of affairs and one that would never have happened under the legendary Scot's reign.
Sir Alex - Jose Mourinho
At the World Business Forum in Milan earlier in the week, Sir Alex was discussing the famous 'hair dryer' treatment that was associated with his management style.
"There was a lot of myth about it", claimed the 74-year-old.
"It happened about half a dozen times in 27 years and the players will tell you that.''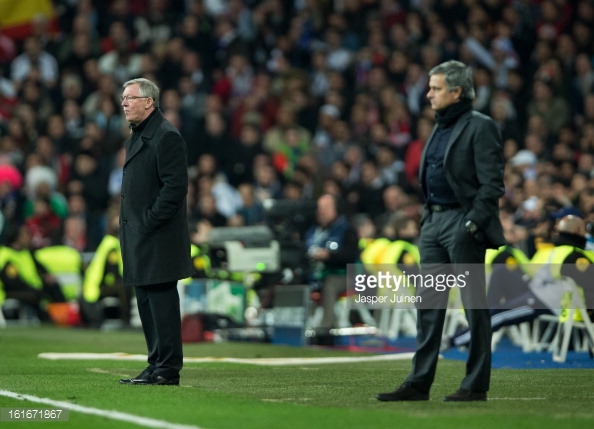 The legendary manager shared that it was his inability to leave things until the Monday after the game, in spite of that being the advice handed to him by his mentor Jock Stein, that drove him to confront his players on the aftermath of games which often led to potential hair dryer scenarios.
"I told them exactly the truth and the truth works. All the players understood that and it was never held against me.''
The Scot also went to say, "Then the next day it is pushed aside and I'm prepared to win again. I never ruled by fear.''
Jose Mourinho could do worse than listen to the words of his most famous predecessor. "The truth works.''
Sir Alex always operated within the realms of truth when dealing with his players. There was no speculation, no guess work, no accusations based on hunches and sentiment, just the truth. There were also no back handed attempts to undermine them in front of the press or fans. If he had a problem with a player, he would take it up with them face to face and leave it there.
Many claim Jose Mourinho is similar to Sir Alex but the reality is that this could not be more further from the truth.
You would never have seen Sir Alex come out publicly to claim a player was fit to play but pretending to be injured and you can be sure if he did, he would have a doctor's report to back him up. The Scot would be more likely to suggest a player was injured in other to protect him from criticism from the media whereas Jose would do the opposite.
Protecting players, the key to seeing them flourish
Sir Alex's aim was to protect the players in other to give them the freedom to play. When Manchester United were going through a poor spell, the manager would never come out and blame the players, especially the young ones. He understood that if they were to flourish they needed to be taken care of not just physically but mentally as well.
Sir Alex so believed this that it was the undoing of his relationship with his former captain Roy Keane. When Roy Keane slated the performances of some of the United players on the club's in-house television channel, Sir Alex not only stopped the programme from airing but booted Keane out of the club.
And when it appeared their relationship had been repaired, it again deteriorated after Roy Keane, as a pundit for ITV, criticised the performance of the United players especially the young ones following the club crashing out of the Champions league in the group stages. Again Sir Alex took offence, hitting back at Keane in a press conference by referring to the Irish man's unsuccessful record as a manager.
It was clear what Sir Alex believed. Protect the player mentally and physically from anything that may hold him back and he will flourish on the pitch. This is not Jose Mourinho's mentality.
When things go wrong Jose's default position is to look for someone to blame. It was John Terry during his first stint at Chelsea, it was Sergio Ramos, Pepe and Iker Casillas at Real Madrid, it was Diego Costa, Eden Hazard and Eva Carneiro during his second stint at Chelsea and now it is Chris Smalling, Luke Shaw and Henrikh Mkhitaryan.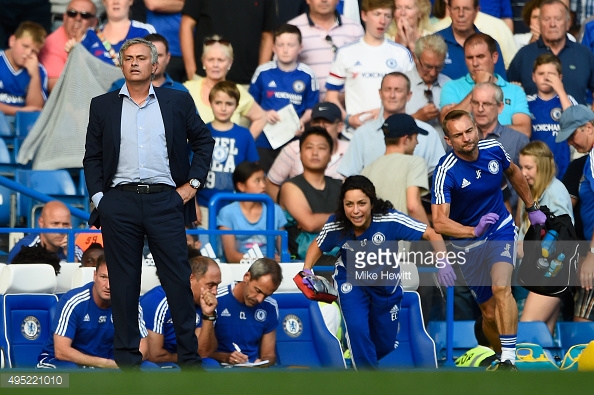 What has worked in Jose's favour is that when things are going wrong, fans need someone to blame as well. They need someone to hold accountable and Jose satisfies that need by giving them someone to have a go at. The more objective fans try and look a bit deeper and view both sides of the coin but football is an emotional game where passions run high and so many times fans are easily persuaded to play the blame game.
Sir Alex said with pride at the Forum in Milan, "My job was to get a positive attitude into that team, for them to express themselves, never give in and enjoy playing for the club. That is sacrosanct.''
Those who justify Jose Mourinho's actions by saying Sir Alex would have done the same only need to read those words to realise that both men are on different sides of the spectrum.
Jose is a great manager to have when the team is winning or challenging for titles. Sir Alex is a great leader, a leader of men for all circumstances and there lies the difference.
For United's sake the team has to start winning games in order to get the best side of its Portuguese manager otherwise be prepared for a season of soap opera and drama at Old Trafford. The game against Arsenal can't come soon enough.