In what has been a disastrous start to the season, Swansea City find themselves in a situation they have never been in during their tenure in the Premier League, staring relegation in the face with a real possibility of dropping to the Championship.
Whilst last season was a close call, the Welsh outfit were always in control of their own situation, staying above the drop zone. However, this season that hasn't been the case and with lackluster performances becoming the norm at the Liberty Stadium, even the most dedicated fans have begun to question their team.
For club captain Leon Britton this is an all new feeling, admitting the club has done "very well" since arriving in the top flight and concedes that this is a "tough moment" for everyone, but now is the time for Swansea to show character and fight, which is exactly what Britton plans on doing.
Britton vows
Whilst Britton stated that the "confidence is low" within the squad his experience shows him that "when you get a win it lifts" and that is something he believes they need now more than ever. The skipper believes that the squad is doing "everything" they can to start picking up some points and the midfielder states that everyone is remaining "professional" to ensure they "change the results on the field."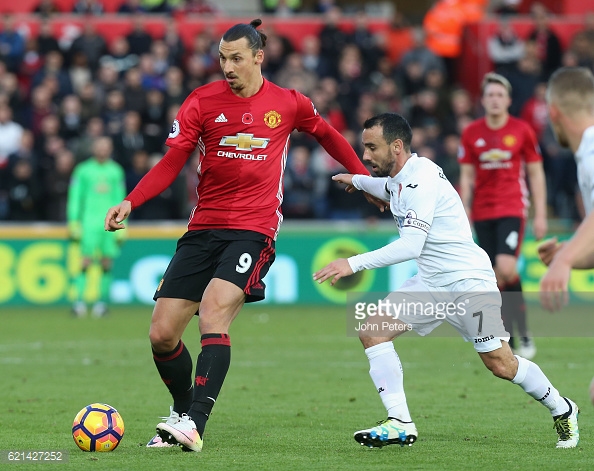 With many members of the squad away on international duty Britton claimed that training has been "different" but revealed that when those players return they will all "sit down" with Bob Bradley to go through "the last performance" and work out what changes need to be made ahead of their next game against Everton.
Speaking about the Swansea supporters Britton told the club website that they have "always been brilliant" and that makes want to "turn this around" even more, "for them." Even though Britton is well aware that it has been a "difficult" period for them, but has called for everyone to join the fight for survival, claiming that the only way they can get out of this situation is by doing it "together."