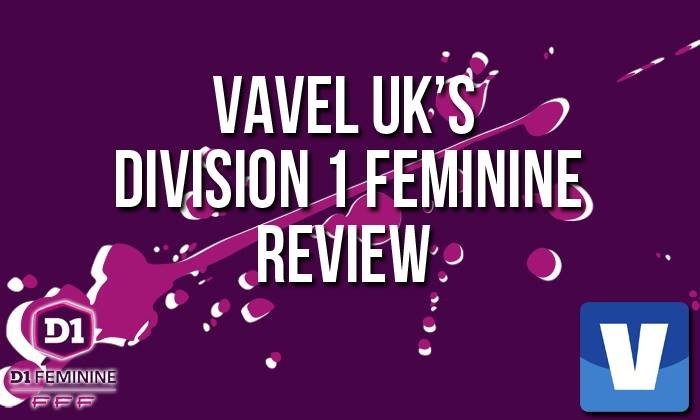 For the most part, Division 1 Féminine football does not offer up too many shocks when it comes to the top teams in the league but this weekend was one of the exceptions. Olympique Lyonnais and Paris Saint-Germain continued their title battle but it was FCF Juvisy that suffered another blow to their Champions League aspirations.
At the bottom of the table, FC Metz end this round of matches still without a single point picked up and ASPTT Albi could not enhance their position as their match against AS Soyaux was postponed. The battles at both ends of the table show no signs of ending and it seems like this will be another interesting season in the Division 1 Féminine.
Marseille pick up their first win of the season against Juvisy
​In what was surely the shock result of the weekend, Olympique de Marseille proved to be the better side in a tough 2-1 win over Juvisy. Tatiana Coleman started things off in the 29th minute and it seemed like this would be another routine win for Juvisy against a struggling Marseille side. The second half saw a different Marseille side and whatever coach Christophe Parra said to his team at half time seemed to change their mentality and they came out firing.
Midfielder Nora Coton-Pelagie leveled things up for the home side in the 50th minute and twelve minutes later, veteran striker ​Sandrine Brétigny gave Marseille the lead. The home team held on for their first three points of the season and Juvisy could only look back to their second half performance and wonder what had happened.
Marseille are now temporarily out of the relegation zone although they have played two games more than Albi, who sit two points behind them in the table. What this win will do however, is give Marseille the confidence that they have had a hard time finding as they bid to stay in the top league after being promoted at the end of last season.
Juvisy on the other hand, will not like how the table looks for them at the moment. After three straight wins, this loss leaves them twelve points behind the league leaders, albeit having played two games less, but this will most certainly dent their chances of playing next season in Europe.
Lyon, PSG continue to set the pace
At the very top of the table, Lyon kept the pace up by winning at home with a 3-0 score line over Metz. The reigning D1 champions had their chances throughout the whole game but as the teams headed into half time, they only had one goal by Camille Abily to show for it when the French international took a well-worked goal and put it into the back of the net in 36th minute.
Ada Hegerberg and Wednie Renard added their names to the score sheet with goals in the 54th and 87th minute to wrap up the game nicely for Lyon. Lyon stay on top, level on points with PSG on 24, but ahead due to goal difference whereas Metz are rooted at the bottom of the table with their eighth straight loss of the season.
Paris Saint-Germain kept their chase of Lyon going with a 6-0 win over FC Girondins de Bordeaux. Sabrina Delannoy opened teh scoring in the third minute and then was followed by Veronica Boquete, Ouleymata Sarr, striker Marie-Laure Delie, Erika and Sara Palacin. The away win keeps PSG in second but right on the tails of Lyon while Bordeaux sit in eighth after succumbing to PSG's superior quality of play.
Montpellier stay third with win over Rodez
The other team vying for a place in Europe next season, Montpellier H.S.C, did their cause no harm as they won well at home against Rodez AF with a 4-1 win. Sofia Jacobsson and Laëtitia Tonazzi gave the home side a two nil lead in the first half and although Océane Saunier pulled a goal back for the visitors in the second half, Jacobsson and an own goal by Audrey Cugat helped bring the score line up again for Montpellier.
Montpellier are six points off of the leaders and stay within touching distance of the title race. Rodez stay in ninth and need to find a way to break free of their current slump before they see themselves involved in the relegation struggle at the bottom.
Guingamp and Saint-Étienne see out a 0-0 draw
In a game that did not see many chances on goal, EA Guingamp and Saint-Étienne could not find the winning goal to give either team three points this weekend. The draw leaves both teams in midtable positions but Guingamp stay ahead of Saint-Étienne in fifth with two points over their opponents this weekend. Saint-Étienne will appreciate the draw however after coming into this game with two straight losses in the league.