It was a frustrating afternoon for Manchester United against arch-rivals Arsenal as they lost the three points at the very end of the game when the Gunners substitutes Alex Oxlade-Chamberlain and Olivier Giroud combined to snatch a point for their team.
Just like he has done in every big game for the Red Devils this season, Juan Mata had a very positive effect on the team and got on end of an excellent passage of play to hand United the lead in the second half, which was his fourth goal of the campaign.
Mata is a player of great value to this United side; he makes those key passes, those clever little runs, finding pockets of space and exploiting them to dangerous effects is what the Spaniard is excellent at.
Mata has proved Mourinho wrong
When Jose Mourinho took over as the boss, everyone expected Mata to be the first one to exit Old Trafford, but it all seems irrelevant now as the Spaniard has proven his manager wrong and put in some wonderful performances so far this season.
He has been a key man in each of their victories and seems to always make each of his appearances count with either a goal or an assist. It isn't just the goals or assists that Mata is so good at, his intelligent passing, movement across the pitch, dictating the play in the final third along with the likes of Paul Pogba and his Spanish compatriot Ander Herrera.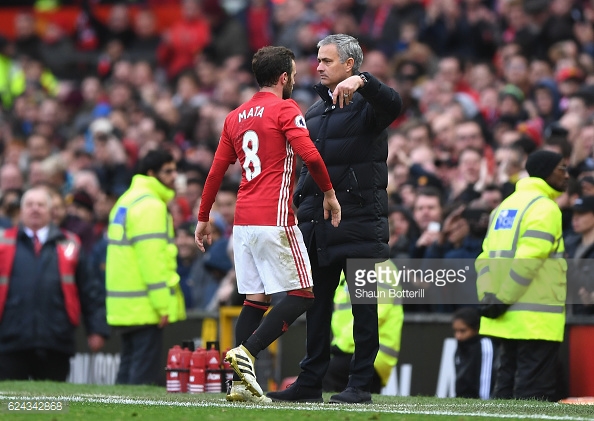 The pair of Mata and Mourinho look at peace now, the Portuguese can only be happy with the way Spaniard has delivered this season for the team and there is no real reason for him to drop the man who looks in very good form.
Neville surprised with Mata's performances
When Mata made the move to United in January 2014, Gary Neville questioned the transfer, arguing that the diminuitive Spaniard doesn't fit the 'typical philosophy' of Manchester United, but now the Englishman has praised Mata's performances for the club this season.
Juan Mata is a creative player, who enjoys the freedom of the no.10 role in the team, he has started out wide of late and has almost always drifted in and made his presence felt in games.
Neville was initially in doubt of Mata, if at all he fit the profile of a wide player at Manchester United, "because that's where he is playing, even if I know he ends up drifting in," Neville told Sky Sports.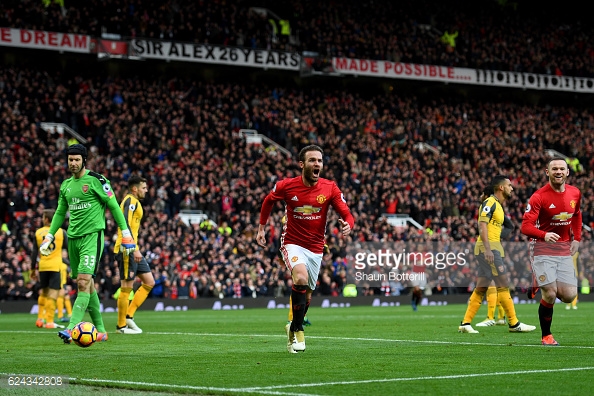 Neville then spoke about how counter-attacking and using the wings has always been "Manchester United's way", which made him wonder about how Mata would fit into the scenario, and also said that he was "surprised" with how well Mata has done so far under Jose Mourinho.
Neville then spoke about how Mourinho's appreciation for Mata has grown.""When Mata came off [against Arsenal] there was a little hug with Mourinho," said Neville, then noting how there seemed to be a "level of respect" between the two that wasn't always there previously at Chelsea.
Lastly, Neville praised Mata for the way he's "adapted" to the team and to the new system under Jose and also appreciated how the Spaniard has always had "a good attitude" and complemented Mata's performance against Arsenal by saying that he was the "better of the front three" in that game.