Reported Manchester United target Leon Bailey has insisted that he will not leave K.R.C. Genk to sit on the bench as he wants to be playing regular football.
Bailey is regarded as one of the most exciting players in the Belgium league at 19 years of age and has been linked to a number of big clubs such as Paris Saint-Germain and Ajax in the last season or so.
Bailey wants assurances that he will play
The links to United though seem to be getting stronger with Jose Mourinho reportedly wanting to bring the talented winger to the Red Devils in January but the teenager has made it clear he is in no rush to leave Genk if he's not going to be a regular player.
Speaking to Belgium newspaper HLN, Bailey said "if I were to leave Genk" then it would have to be for a "club where I get regular playing time" which is what every talented player wants to be doing at a young age.
In response to the rumours of United wanting to sign him, Bailey went on to say "if Manchester United want to sign me" but they can't give "me the guarantee that I will play regularly" then it's simple "I would reject them" as it is important to not waste your career on the bench.
The talented winger continued to say that "I am 19 years old" and in order to keep developing "my game I need to play" which at United might not happen straight away.
Bailey added that he will not "leave Genk to warm the bench" as that would be detrimental to his career as he wants to show the world what everyone is raving about.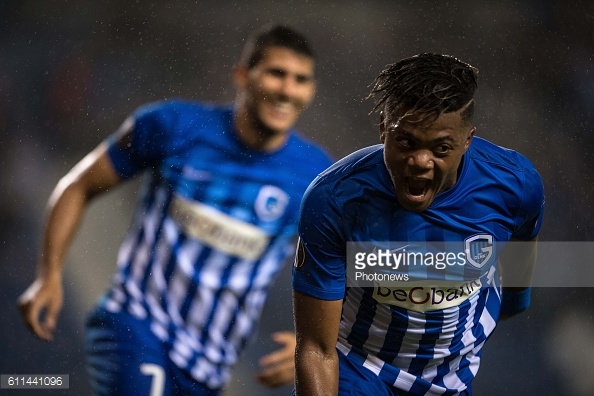 A replacement for Memphis?
With reports saying that Memphis Depay is set to leave United on loan to possibly join Everton in January, Bailey is said to be the replacement for him as Mourinho see's the youngster as a player that can add the important ingredient that is lacking in his United side.
Bailey's value though is said to be around €20 million as he has a contract at the Belgium club until June 2020 so Genk are in no rush to sell a player, who has scored eight goals in 25 appearances this season, unless it's on their terms.