 It has been evident throughout the season that Swansea City fans are less than pleased with what is taking place on the pitch and that is most apparent with the club's Supporters Trust, who are now willing to sell some of their shares in the club.
The Trust revealed they would be willing to sell some, or all, of their 21.8% shares in the club at a fans forum last month after Swansea's change over during the Summer.
No sale from the owners
However, Swansea's new American majority shareholders are not aiming to add to their current 68% ownership which has put a spanner in the works of the Trust's plans. The Trust have now admitted that they are willing to look at outside parties to sell to instead. They also admitted they were not aware that Leigh Dineen had been reappointed to Swansea's board of directors, only three months after resigning from the position.
That issue will now be resolved at next month's meeting where the Trust will be present in what is set to be a very important discussion, where they will likely be demanding answers as to why they were not informed in the first place.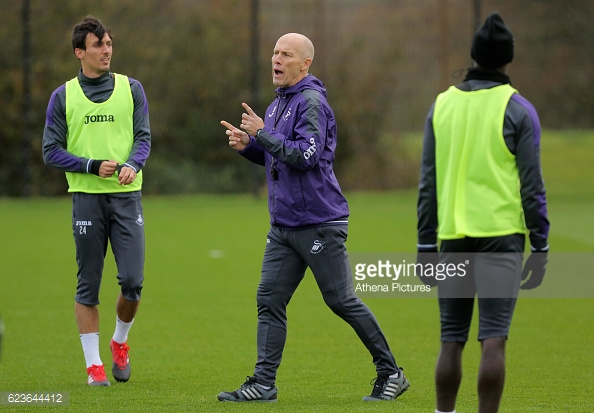 The Trust have revealed that talks with the majority "will continue" whilst they look for a new buyer, but they will only make a deal with an alternative source if there are "partnership opportunities worth pursuing."
As well as looking at other potential buyers, the Trust are also reviewing potential "legal options" that are available to them, but they are aware that potential legal actions could fray the "relationship" with the owners which may destabilize things further. Looking into legal options is a "last resort" for the Trust, but they admitted that they have a "duty" to their members as well as a focusing on the "long term interests of the fans" which the Trust will be concentrating on, although this situation only makes Swansea's current season even worse.