The Potters found three points hard to come by at the start of the season, only managing a win in the EFL cup in the opening stages of the season.
They finally got their first Premier League victory against relegation candidates, Sunderland, leading onto a six-game undefeated streak.
Pieters believes Premier League is getting better
Erik Pieters has been a regular in Mark Hughes' side after completing a £3m move from PSV Eindhoven, playing in 114 matches since then. The Dutch international also scored his first Premier League goal in the 1-0 victory over Newcastle United.
Pieters, appearing at sponsor event in Stoke-On-Trent, said that the Premier League is "getting better and better each year" before proclaiming that "money has something to do with it".
"Bigger managers are coming to the league, big players are coming." Continued the 28-year-old. "United - they have Zlatan, they have Pogba, they love to play in the Premier League so the big teams are going to be stronger and stronger."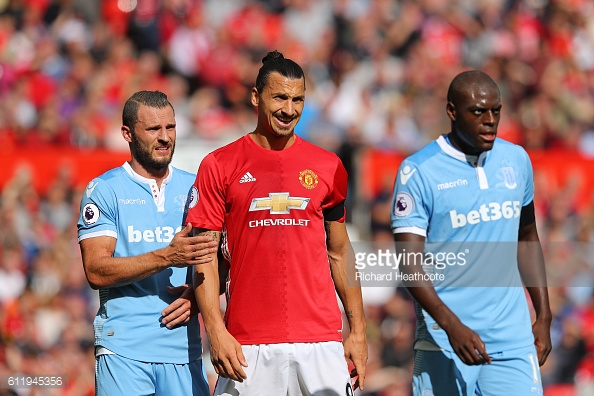 Top 10 the target for Stoke
However, he feels his side is a good team and values this over having the high profile players. Pieters believes Stoke "are a good team together" despite that fact that they "don't have the big, big players" within the ranks.
He did maintain that top ten is still the Potters target for the season, saying: "I still think top ten, I don't know why we shouldn't reach that we have a good team.
"I think we are getting and better every time, of course there's ups and downs every season, you have to deal with injuries and suspensions. When everyone stays fit and everyone stays on board I think top ten must be the target."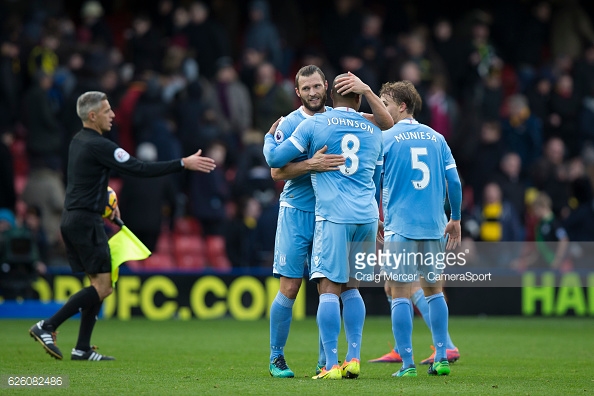 Stoke looking to bounce back, says Dutch defender
Pieters' side go into the Burnley game on the back of a solid away win at Watford, but insists it is up to them to make they continue in the same vein of form against a Burnley side who have not won away from home all season.
Pieters said: "So after six games undefeated, we lost points against Bournemouth, and now we came back strong.
"Now it's up to us to make sure we continue, it's a busy period coming up again so we need to get all the points that we need this year.
"We start over again with now its Burnley at home and I think something to give back to the people from last week."
The Potters host Burnley this weekend at the bet365 Stadium.