Brian Flynn has made a sensational return to Swansea City in a recruitment scout role.
Flynn was Swansea manager when the club managed to stay in the Football League in 2003, which is known as the 'Great Escape' around South Wales.
The Welshman has always had a good eye for talent, and he has been brought back just in time to make an impact in next month's transfer window which could be crucial to the club's future.
What will his role be?
Flynn will work underneath head of recruitment Dave Leadbeater, and will primarily look towards young talent, where he has a good track record.
The former Doncaster Rovers manager has spotted the likes of Ashley Williams for Swansea, and has been credited with unearthing many of Wales' Euro 2016 squad, helping steer them towards the first team.
Flynn has played a major part in the development of Gareth Bale, Aaron Ramsey, Joe Allen and Wayne Hennessey.
Why has Flynn been brought in now?
Swansea have had a very successful recruitment policy over the last few years years, and has been able to replace players when their stars have been sold on to bigger clubs.
The likes of Scott Sinclair, Joe Allen, Michu etc have been well replaced by the club, and they have been commended for that.
However, Swansea's recruitment system over the past two years has come under scrutiny, with manager Bob Bradley saying as recently as Tuesday that the club still haven't replaced Williams and Andre Ayew.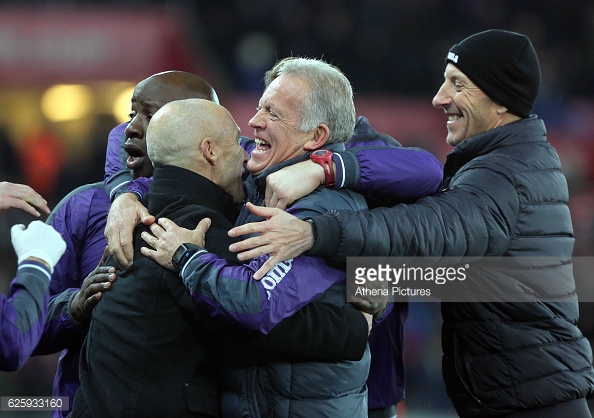 A change seems necessary at a club that is struggling.
What has the manager had to say?
In Thursday's press conference, Bradley said that Flynn has a role to play ahead of January.
"He can bring up different names and then when you prioritise the opinion of someone with his experience makes discussions better and gives us the best chance of finding right players to improve," The American told the media.
He also noted that in terms of potential signings, Swansea are in the middle of the road and they have identified players and are trying to identify more.