Swansea City defender Jordi Amat has insisted that manager Bob Bradley has the players' support, after some calls for him to be dismissed.
After losing 5-0 to Tottenham Hotspur on Saturday, Swansea fell to 20th in the table, and have conceded nine goals in the last two games.
The previous 5-4 win over Crystal Palace was deemed by some as a step forward, but now it looks like a rather exciting hop on the spot.
'Anger and disappointment' in the dressing room
When asked about speculation surrounding the manager, Amat said: "He has our backing. I don't think more changes will be good for us, we need to stick with him, stick together and get ready for these cup finals."
"We need better performances and we hope to show that this week," he said. "There was anger there in the dressing room and disappointment as with everyone we did not expect that."
He also described next week's fixture with Sunderland as a must-win, and one of the most important games he has been involved in during his time at Swansea.
Where does Bradley need to improve?
The fans' consensus seems to be that manager needs to realise that sitting back for the entire game and frustrating the opponent just won't work, with the quality of defenders at the club.
Swansea have conceded 31 goals this season, more than any other team, but have scored 16 goals, which is ranked 13th in the league.
Fernando Llorente scored twice off the bench against Palace, and then was left on the bench against Spurs, which must have been a blow for the former Spain international's confidence.
Gylfi Sigurdsson is in good form, and Leroy Fer has scored an incredible six goals this season already. It sounds simple, but scoring goals is what will earn Swansea points, not sitting back and hoping the opponent doesn't score against an incredibly porous defence.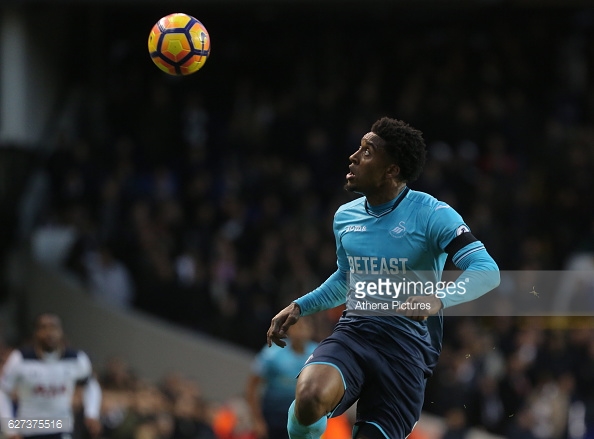 What are Swansea's chances against Sunderland?
Perhaps it is too early to deem fixtures as six-pointers, but if not then this game surely qualifies.
Sunderland have been in better form, winning three out of their previous four games, but form could go out the window in a game where both teams are so desperate for a win.
At the Liberty Stadium, where Swansea will surely look to play on the front foot, their offensive stars could be the difference against a side that has scored just four away goals all season.