Burnley may have only picked up one point on the road all season, but manager Sean Dyche believes it will not be long before the Clarets pick up their away form.
Burnley's record away from home is the joint-worst in the Premier League, and their fans will be hoping the renaissance begins with a trip to Tottenham Hotspur on Sunday.
"We are giving a good account of ourselves"
The Clarets have been hoisted up the table by their form at Turf Moor and Dyche hopes that such results can be transformed in matches outside their home ground.
He said: "It has been a tough balance to find, but it's our job to find that balance and look to take our good performances away."
However Dyche suggested that their away form can easily be turned around with a handful of victories, adding: "It's the season that counts and if we got three wins away from home this season we would still be in great shape, so we have to be realistic about the challenge, but look at what we are doing in order to take that challenge on."
The Burnley manager also explained how is side need to go searching for the three points with offensive performances, stating: "Overall, I think we are giving a good account of ourselves. The stats suggest the away results will come towards you, but we have to make them come towards us because it's improbable that you won't win away."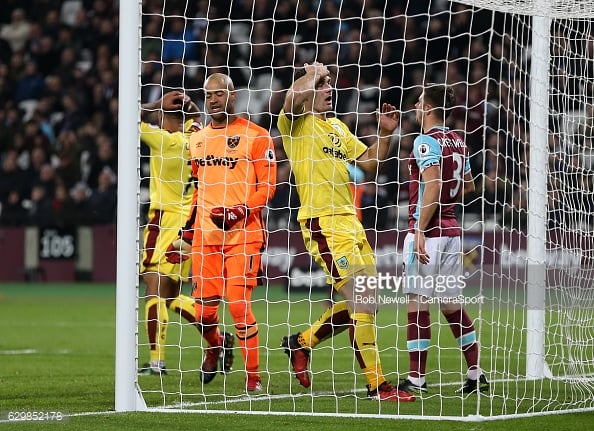 Spurs "are a force to be reckoned with"
Dyche claimed that his side have "got to take care of business ourselves" and "take responsibility for our performances and that's what we'll do."
Ideally for Burnley they would capture a win at White Hart Lane, though Dyche admitted: "It's tough especially when you go to clubs like Tottenham, where Mauricio and his players have done a brilliant job. They are a force to be reckoned with this season, without a shadow of a doubt."
Yet the manager has belief in his side that he feels is not always shared outside the club. He suggested: "I think we have exceeded everyone else's expectations, but not so much our fans and certainly not myself, those of my staff and my team."