With Burnley sitting six points above the relegation zone at the half-way point in the season, manager Sean Dyche has dropped his biggest hint yet that transfer activity is improbable when the window reopens on Sunday.
Barton unlikely to be followed by many, if any
Although Dyche has one of the smallest squads in the Premier League, the Clarets boss feels the players he has at his disposal are capable of keeping the club afloat in the top flight.
Dyche prides his side on being "one of the fittest in the league" with midfielder George Boyd exemplifying this by racking up more mileage than any other Premier League player this season. Burnley also have one of the best injury records in the league so far this season.
The Clarets are likely to officially unveil former midfielder Joey Barton when the transfer window reopens, subject to international clearance. Barton returns to his former club after a short rocky spell with Rangers after his contract was terminated following a training ground incident.
With the 34-year old arriving on a free transfer, Dyche admitted he is reluctant to spend money at this stage of the season. He explained: "It's a challenge when you try to spend money to get players in sometimes because of the enormity of what's needed."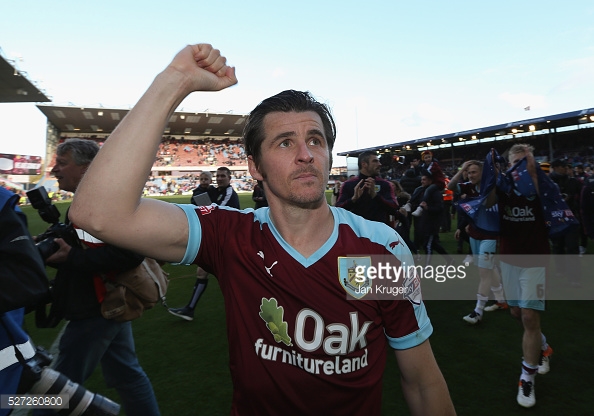 "We are in a very stable place"
Yet Dyche also suggested that Burnley will not be in the business of selling players in January.
With players such as Michael Keane attracting interest from other clubs, the manager has claimed that the Clarets do not need the money and that he is "not worried."
He added: "We are on a sound footing here. We know that financially because of the way the club is run." Dyche also explained that he and his team "are in a very stable place with regards to others trying to get our players."