Swansea City's caretaker boss Alan Curtis believes that the club's next permanent manager should be one with Premier League experience.
Curtis was speaking in his press conference ahead of Swansea's upcoming clash with Bournemouth, which he and coach Paul Williams will be in charge of.
The Welsh legend also said that whoever is brought into the club has to be the right man, or Swansea could face dropping down to the Championship.
What did Curtis say?
Curtis said: "Personally, I would like to see someone who knows the Premier League and has had some experience of playing or working in the division.
"I think what the club needs is not a change in direction," Curtis claimed, "But someone who has our philosophy in terms of style of play, who has a bit of experience in the league and who can look at us with fresh eyes."
The former Swansea player also said that he has sympathy for Bob Bradley, who lost his job on Tuesday, and that nobody could have given more in terms of commitment.
What does this mean for Swansea's managerial search?
This news could rule out an appointment for Gary Rowett, former Birmingham manager, who had been linked with the post.
However, it doesn't really narrow down the shortlist that seems to include the likes of Chris Coleman, Ryan Giggs and Harry Redknapp among others.
The board will need to rush to a conclusion however, as it wouldn't be ideal for the club to go into a very important January transfer window without a permanent manager.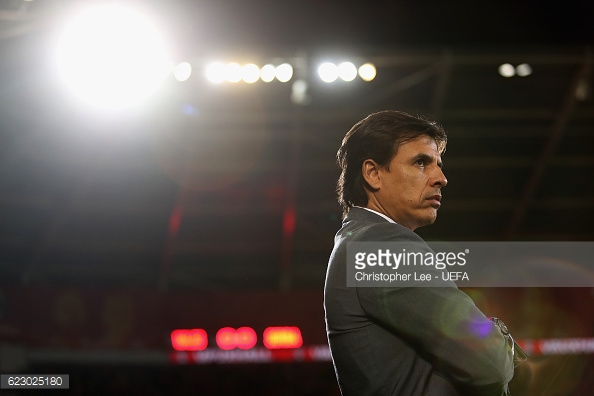 What do Swansea need from a manager?
In short, someone who can fix their defence. Swansea have conceded an almighty 41 goals already this season, more than any other Premier League side.
In five of their last six games, Swansea have conceded three or more goals.
Their defensive recruitment recently has been very poor, and it could be argued that a successful transfer window is more important than the man they bring in to coach the side.
They don't need a manager to carry on 'The Swansea Way' as some have suggested, because it's been slowly deteriorating for a long time, to the point where it doesn't exist any more.
Swansea need to plug the various gaps in their defence and pick up points quickly. Offensively, they look fine, scoring 21 goals this season, three more than eighth-placed Southampton.
A managerial change probably won't do a lot to this shoddy defence, but this is a big indictment on Swansea under Bradley. If the new manager does better than this, they at least have a shot of staying up.
Swansea are just four points from safety.