Italy forward Melania Gabbiadini has won the Pallone Azzurro for the first time, after topping the votes at 38% the third edition of Pallone Azzurro.
The award is given out by the Federazione Italiana Giuoco Calcio, Italy's highest football body, and the voters are the users of its official website, vivoazzurro.it.
Pallone Azzurro 2016
Five members of the Italian side were nominated as candidates by the journalists of Rai Sport. The other players nominated this year were Ilaria Mauro and Alice Parisi of Fiorentina, and Brescia duo Sara Gama and Barbara Bonansea. 15,000 users voted and Gabbiadini eventually claimed the award for the first time, to engrave her name on the honours list behind Martina Rosucci of Brescia and Verona's Manuela Giugliano, who won the previous couple of editions.
Gabbiandini said, ''This is a huge award for me and it makes me happy. It is an award for the best player in Italy so obviously it gives me a lot of satisfaction. I think that every Italyplayer deserves this award because they worked very hard throughout the year, and I am very proud to represent Italy.''
Melania Gabbiadini - Legend in the making
Gabbiadini is surely one of the best women players to ever grace the football field in Italy. Football runs in her family, considering that her brother is Manolo Gabbiadini, who plays for Napoli in Serie A.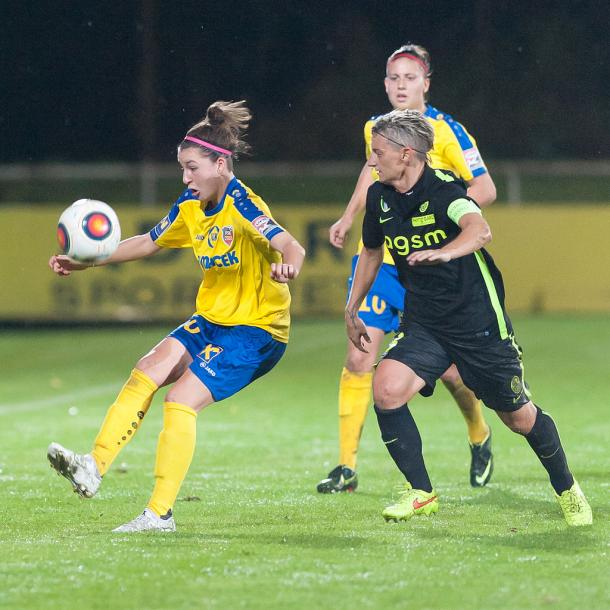 Born on August 28th 1983, Gabbiadini began playing from a young age, having been inspired by AC Milan, her favourite team. Speed and technique were always part of her repertoire and coaches used to praise her more than her younger brother, despite the physical difference.
At the age of nine, in 1992, she started to play with Bolgare, in a league of seven-a-side of football called Centro Sportivo Italiano. In 2000, she made her breakthrough in senior football, as she signed for A.C.F Bergamo, in Serie B. She stayed in Bergamo until 2004, as her excellent performances and notable talent were constantly under the eyes of the big guns of Italian football.
After this successful experience, she transferred to Verona, to join Bardolino Verona with whom she conquered four leagues, three Super Cups and two Italian cups. With over 100 goals, Gabbiadini is undoubtedly one of Verona's greatest players and also one of the ambassadors of women's football in Italy.
Her low-profile character, humble comments and hard-working performances have helped women's football to increase in its attraction and also in its professional attitude.