After 10-and-a-half years at Chelsea, John Obi Mikel has departed and signed for Chinese side Tianjin TEDA.
The Nigerian midfielder failed to make a single appearance this season under Antonio Conte and has been allowed to move on for first-team football.
Tianjin TEDA managed to wrap up the signing of Mikel on a free transfer as his contract expired at the end of the current season.
End of an era
The midfielder signed for Chelsea back in 2006 from Norwegian side Lyn and after 374 appearances, six goals and 10 major honours, Mikel announced on Friday that his time with the Blues has come to an end.
Mikel noted in a letter, directed at Chelsea fans on Twitter, that he is seeking a new challenge "at a time the Chinese Super League is really taking off."
Mikel's departure doesn't come as a surprise after he failed to get into Italian manager Conte's plans and dropped down the pecking order behind the likes of Nathaniel Chalobah and Ruben Loftus-Cheek.
The 29-year old was dubbed "the human full-time whistle" at times throughout his Chelsea career as he often made appearances with Chelsea leading and aiming to keep things solid at the back.
Yet the nickname shouldn't take away from Mikel's impact at the club during his 10-year spell in London.
The Nigerian was a fan-favourite in his time at Stamford Bridge and played a huge role in Chelsea's Champions League Final win over Bayern Munich.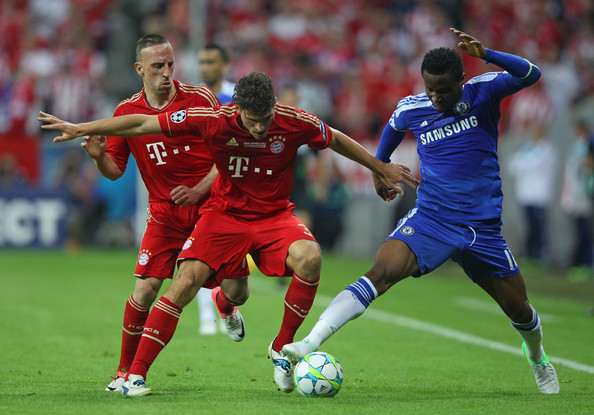 His move to China is another in a long list of players who have switched European football for the rising Chinese Super League.
Mikel's career has been plenty fulfilled up to this point, having won more silverware than the average player and playing for one of the biggest clubs in one of the world's biggest and best leagues, making this move to Tianjin TEDA even more understandable as he hopes to help a new league grow.