After last year's FA Cup win over Crystal Palace, Daley Blind hopes to get back to Wembley Stadium. The FA Cup triumph last year for Manchester United give them their first FA Cup title since 2004 and gave Blind and his first piece of silverware with the Red Devils since his move from Ajax in 2014.
Special feeling
In an interview with MUTV, Blind said it was a very special feeling to win the FA Cup. he described it as a big prize of England and that when you come to a club of the Calibre of Manchester United you want to win prizes. he continued by saying since it was his second season at the club he was very happy to lift the FA Cup marking it one of the highlights of his career.
Strong form
Manchester United have won seven games in a row in all competitions, and Blind believes that they are ready to continue that streak. He said that when they are the face of winning games the positive feelings get better and better. He finished it off by saying that they have to keep the spirit going to keep that winning feeling alive.
The battle against lower-league opposition
Manchester United face reading at home this Saturday to mark the beginning of their defense of the FA Cup. He said that it could be difficult against lower-league opposition but you can't underestimate them. He continued by saying it's their home they have to keep the fear factor, of course, being at Old Trafford, and that they have to be confident and play their own game.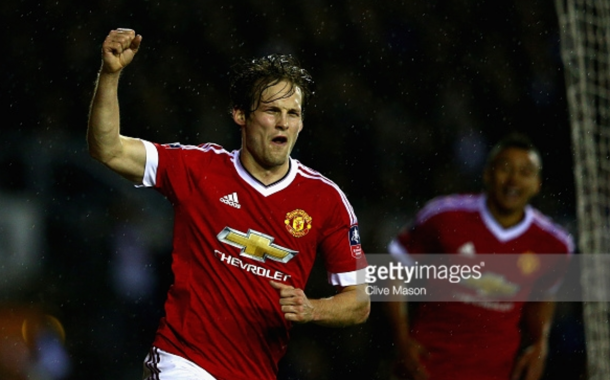 Key period for United
Following their FA Cup tie against reading, they will play Hull City in the EFL Cup Semifinal. Blind says it's an important time for the club and that they have a very fit team which is important because they have a lot of games to play. He finished by saying the competition to be in the club's 18 in each game is very high and that you have to perform even better to lift each other's performances and that it's good for the team