Marco Silva has asked the Hull City fans to get behind the team when they take on Bournemouth, despite less than 7,000 turning up for last weekend's FA Cup victory over Swansea City.
Despite the tiny attendance, the new manager was buoyed by the travelling support at Manchester United during the week and hopes it can be replicated on Saturday afternoon.
"We are stronger as a team with their support"
Preparing for his first Premier League match in charge, Silva said: "I am looking forward to the game being in front of our own supporters. What our fans did away at Manchester United on Tuesday was fantastic and they supported the team for the full 90 minutes."
With a win and a defeat to his name after two Cup matches, the Portugese manager added: "We could feel the support and we want that to happen again on Saturday because we are stronger as a team with their support."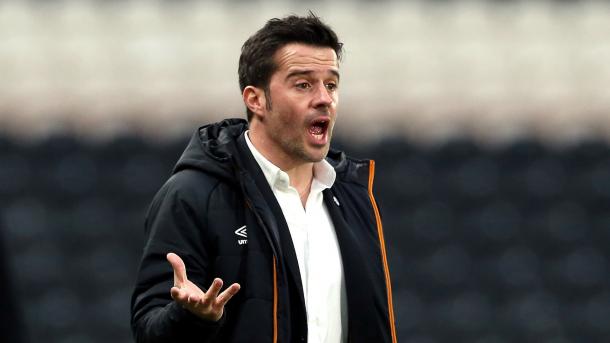 "Bournemouth will come here to cause problems for us"
Silva also claimed to be impressed by the way his side started in their mid-week EFL Cup clash with United, stating that "it is my third game and hopefully we start well like we did last weekend in the FA Cup."
However, he is aware that Eddie Howe's Bournemouth are more than capable of causing the Tigers problems, calling them "a good team" and praising them for having "a good season up to this moment."
He added: "They are confident in their play and will come here to cause problems for us and look to win the game".
Yet Silva is fully focused on obtaining three points himself, explaining that his Hull side "will do the same [look to win the game]" and said that they "have to show that on the pitch."
Hull fans will be intrigued by Silva's first team selection, with numerous players doubtful because of injuries, whilst new signings Oumar Niasse and Evandro took part in their first training session on Friday.